A fascinating interview by the New York Times' T Magazine with Jay Z has unearthed a nugget of truth that until now, had been rumoured but unconfirmed: the rap superstar did indeed cheat on pop's greatest icon, Beyoncé.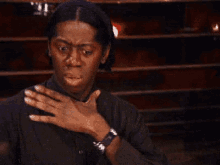 In the midst of a sprawling conversation with NYT executive editor Dean Baquet, which covers ground as wide as the two men's relationship to O.J. Simpson, Jay Z's conflict (or otherwise) with Kanye West, and the politics of being black and wealthy in an era of heightening racial tension, Jay drops the I-word: infidelity.
After talking about realisations he'd come to in therapy, he said:
You have to survive. So you go into survival mode, and when you go into survival mode what happen? You shut down all emotions. So even with women, you gonna shut down emotionally, so you can't connect. […] In my case, like it's, it's deep. And then all the things happen from there: infidelity…
While rumours of Jay Z's philandering had been flying since footage emerged of Beyoncé's sister Solange attacking him in an elevator while Bey watched on coolly, this is the first confirmation that the pair's decade-long relationship was marred by cheating.
In the interview (which you gotta read, it's great), Jay also says that originally, Lemonade and 4:44 were going to be a joint album; they splintered off into the incredibly intimate portraits of rage and sorrow, and shame and redemption, we've got now.
As for their relationship, they seem to be working on it, thanks to Jay Z's therapy and a commitment to seeing himself clearly. It doesn't hurt that he obviously loves his wife. He told Baquet:
The best place is right in the middle of the pain, and that's where we were sitting. And it was uncomfortable. And we had a lot of conversations. You know. [I was] really proud of the music she made, and she was really proud of the art I released. And, you know, at the end of the day we really have a healthy respect for one another's craft. I think she's amazing.
You know, most people walk away, and like divorce rate is like 50 percent or something 'cause most people can't see themselves. The hardest thing is seeing pain on someone's face that you caused, and then have to deal with yourself.
Good luck, you guys.
Source: News.com.au
Image: Getty Images / Mark Davis