There's been hints and whispers, but today the queen of the world J.Lo / Jennifer Lopez has finally confirmed that she will be playing Super Bowl LIV in Miami next year, along with fellow Latin pop icon Shakira.
J.Lo and Shakira took to social media to break the news, simply tweeting / 'gramming "This is happening" and "Get ready" with the dates of next year's Super Bowl and fire pics of each other that slightly obscured each other's perfect faces.
HYPE.
This is happening. 02.02.20 pic.twitter.com/SwHUhH3Lfe

— Jennifer Lopez (@JLo) September 26, 2019
Get ready ???? 02.02.20 pic.twitter.com/nCqtPIcc7w

— Shakira (@shakira) September 26, 2019
You'll see they're also adorned with ~subtle~ Pepsi merchandise, the soft drink company being the main sponsor of next year's halftime show.
The Super Bowl, which is the name given to the NFL's championship game, is kinda like Australia's AFL Grand Final but just, like, way more massive — it's a huge deal, regularly watched by over 100 million people. 100 MILLION.
No pressure, J.Lo and Shakira.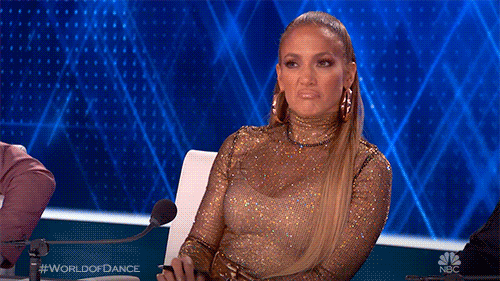 J.Lo has been teasing us with hints as far back as July this year, when she was asked about whether or not she'd be interested in taking on the esteemed sporting / musical honour.
"Yeah, [I've] thought about the Super Bowl and it's in Miami. It's a big deal, but we'll see," Lopez told
Entertainment Tonight
. "They make their own decisions over there [at the NFL]."
In my humble opinion, the Super Bowl halftime show hasn't been good since Lady Gaga slayed it in 2017, in my opinion — both Justin Timberlake (2018) and Maroon 5 (2019) were a little blah. I think we all know that J.Lo and Shakira are gonna kill it.