For all of you up there in sunny Queensland who felt the heavy blanket of neglect as soon as the Brisbane stop of FOMO Festival sold out quicker than beer turns to piss, fear not because some of the big hitters from the massive festival are playing a one-stage party the night before and you bet your sweet ass Nicki Minaj is headlining that shit.
[jwplayer gvkTjsCy]
FOMO By Night has already been announced to pop up in Perth and Auckland (two cities that would have been feeling the severe FOMO about the east-coast festival) and now it's stopping in at Brisbane to treat punters who missed out on the big daytime gig.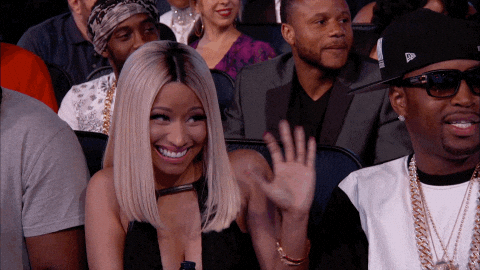 Joining Nicki is Lil Pump, Mura Masa, San Holo, Miss Blanks, Mimi, and Eljaye, treating fans of all ages to a mammoth party that would very nearly eclipse the festival itself. Or if you're a huge Nicki fan in Brissy, you can snap up a ticket to the big party and see your queen twice in one weekend.

FOMO By Night is going down on Friday 4th Jan at Brisbane Showgrounds and you won't have any FOMO there 'cos like the big festival, it's all one stage, babey.
Text the group chat and grab presale tickets from the festival site from 10am QLD time, this Thursday 11th October (general sale's happening next Tuesday October 16, 10am QLD time.)