Sydney-based Childish Gambino fans have been left in the balance as they await news regarding whether or not tomorrow night's cancelled Opera House concert will be rescheduled.
Welp, it looks like that one's still a big fat question mark but the venue is insisting that punters hang onto their tickets in case the situation changes.
According to an email sent via Sydney Opera House, they are "still working with Live Nation and the artist to reschedule the Childish Gambino shows," with further updates to be issued to patrons "shortly".
Fans who are unable to go to the potential new dates and would instead prefer an exchange or refund are urged to flick 'em an email via bookings@sydneyoperahouse.com, or give 'em a buzz on (02) 9250 7777.
via Sydney Opera House
Last month Childish Gambino announced that he had cancelled his 2018 Australian tour as he's still recovering from an injury he sustained at a concert in Dallas.
In a brief statement, the actor and musician said: "I'm not ready to put on 100% shows. Apologies to the fans. I will be back soon."
Glover hurt his foot while performing at the Dallas American Airlines Centre in September, and was unable to complete the final 30 minutes of his set. It is understood that he may have actually aggravated an earlier injury.
Manager Fam Rothstein said that he "played through the pain" at some recent shows, but has decided he needs to take some time to recover on doctor's orders. He has also postponed the remainder of his US tour dates while he rests up.
Live Nation later released their own statement, revealing that they're "working with the artist to try and reschedule the dates for a new time period" and will have updates available via their social media channels.
Glover was to play dates in Perth, Melbourne and Sydney for his Australian tour. He told fans at his Madison Square Garden show that this might be "the last Childish Gambino tour ever", although that remains to be seen.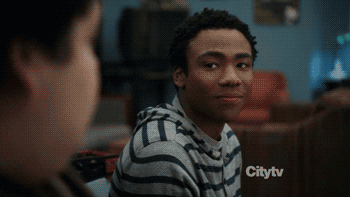 nah m8, i'm not panicking, YOU are
Image: Getty Images