Welcome to Friday, the Good Day. Also coincidentally the day that Billie Eilish dropped her highly-anticipated debut record, WHEN WE ALL FALL ASLEEP, WHERE DO WE GO? turning this Good Day into an undeniably Great Day.
[jwplayer vYGubxpv]
The 17-year-old Los Angeles native has gone from stride to stride ever since she dropped 'Ocean Eyes' back in 2016 when she was barely 13, and this debut album does nothing but further prove that Billie Eilish operates entirely on her own level, and in her own realm.
Opening with Billie announcing that she's "taken out my Invisalign" before declaring that this is the album, we're immediately thrust into a bass-laden rave cave on 'Bad Guy', harking back to the kind of dark pop that 90s club kids would lose their minds to – a decade before Billie was even born.
Being born after the fear of Y2K and 9/11, Billie is helping to usher in a new era of musicians and pop stars, ones who have grown up with nightmares and fears no longer hiding in shadowed parts of existence, but terrifying us in plain sight.
It's these fears that Billie Eilish digs deep into, exploring existence as a teenager in an age where the trials and tribulations of adolescence are magnified by the demand to be constantly online; there is no space for awkward phases and the innocence of youth where we're surrounded by social media and self-destruction.
On the flip side of the coin, however, Billie's playfulness comes through on tracks like 'my strange addiction', which samples chunks of lines from the classic episode of the US version of The Office, as Steve Carrel plays Agent Michael Scarn.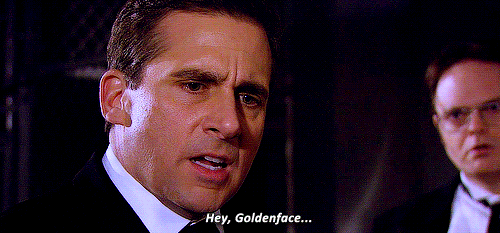 Check out the whole album below, and get those lyrics down pat cos Billie Eilish is hitting Australia in April and May for Groovin The Moo, and all her sideshows are already sold the heck out. If you're in Melbourne though, she's just announced a cheeky NOVA Red Room appearance, which you can try your hand at scoring tickets to.