Ariana Grande has been known to be a bit of a diva but ya know who tops her divaness? The producers of the Grammy Awards. And because their demands for Ari's performance at this year's ceremony were so, erm, Grande, she has pulled the, erm, Grande move of backing out of the show.
Variety reports that Ariana felt "insulted" when producers refused to let her perform her grade-A bop '7 Rings.'
After some heavy negotiation, they eventually approved of the tune, as long as it was part of a medley songs and they insisted on selecting her second song.
I know you're probably thinking, 'Well if that's the rule, then why should she be any different?' But according to Variety's sources, the other artists performing at the ceremony have not had to deal with "such stipulations," so it's sounding like Ari has been singled out which is pretty fucking unfair and bullying adjacent.
Other artists set to perform include Camila Cabello, Cardi B, Miley Cyrus, Post Malone, Lady Gaga, Katy Perry, Shawn Mendes, Dua Lipa and Travis Scott, among others.
Grande is nominated for two Grammys this year, one for Best Pop Solo Performance for her tune 'God Is a Woman' and the other for her album Sweetener. We all know how rigged these award ceremonies are so since she now has major beef with the powers that be, it's doubtful that she'll be taking out any awards but good on her for refusing to bow down to their bullying antics.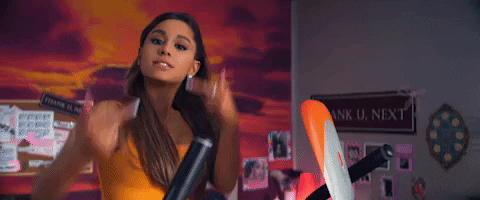 The 61st Annual Grammy Award ceremony is set to air on February 10.