If you're stingin' for a little bit of extra cash in your life, the solution could be way easier than you think. Before you ask, no, it's nothing suss, we promise.
According to Gumtree's 2017 Second Hand Economy Report, Aussie households are estimated to be sitting on an average of $5,404 worth of unwanted items. Combined, that could be as much as $43.5 billion, which is up from last year's total of $39.8 billion. Strewth.
In terms of what we're hanging onto, 63 percent of us have unwanted clothing, shoes and accessories, 54 percent have books, 54 percent have DVDs and CDs, and 50 percent have electronic goods. They also reckon 91 percent of households have 25 unwanted or unused items just laying around the place.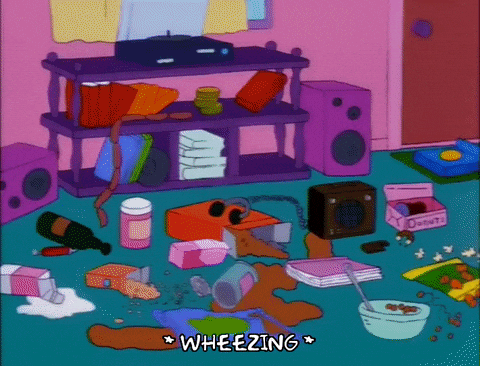 If you're currently deciding which of your items to cash in, you're in luck, because 86 percent of Aussies say they prefer to buy second hand over brand new. It's a bloody seller's market, friend.
And you're not alone, either. 69 (nice) percent of millennials said they've sold something in the last year, up 7 percent from 2016.
Now that spring is well and truly here, what better time to clear out all of the unused shit you have lying around and make some extra cash in the process. Two birds, one stone, you get the idea.
You can suss out Gumtree's full report right here.
Image: Everything Must Go