Can you believe I've already finished my Chrissie present shopping this year? Because I have, and now I'm living off ramen. I tell my mildly sad story because chances are pretty high you're either in the same boat, or about to be, so we could all do with a little extra dosh.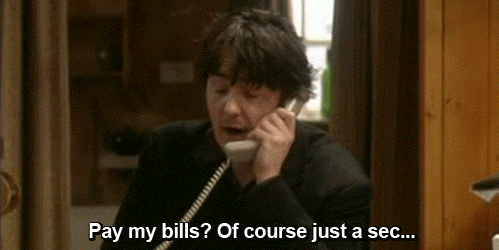 This is why you're all going to want to aggressively click below and answer a few of our questions for your chance to win a $300 Visa Gift Card.
Imagine if you win? You could buy more pressies for all those peripheral friends who didn't make the initial cut. Or you could just buy $300 worth of stuff for yourself because you've done enough giving this year.
Whichever way you choose to go – and trust me I am not judging – I think we can all agree that Biggie was cray and mo' money is actually equivalent to less problems.
Always read the t's & c's, mates.
Game of skill. Open to residents of Australia aged 18 years and over. Competition closes 20/12/19 at 12 midday AEDT. Competition judged 06/01/20 at 12 midday AEDT.
Image: Bridesmaids