PEDESTRIAN.TV has joined forces with CommBank and BPAY to help you to navigate household bills as a couple.
Some couples have systems in place for managing household bills (joint bank accounts, scheduled transfers etc) to prevent peak stress, but I'm fairly sure most of us don't have a clue when it comes to what bills are due and when. We're only 'uman after all.
To give everyone a bit of a heads-up, with the help of CommBank we've put together a plan for how you and your partner should tackle the household bills sitch. The days of 'you pay for this and I'll pay for that' can't last forever, especially if you're the one getting lumped with the electricity bill and they're only picking up the Netflix subscription.
1. Budget like a boss
Fire up Excel and input every joint bill that you pay as a couple. Think water, gas, electricity, phone, internet, insurances and subscriptions (like Netflix and Foxtel). Get it all on the page and mark out when each bill is due and when. Don't forget to include those once a year surprises, like car rego, which you can save up for a little bit each month.
Once you've mapped your bills and necessary expenses out, you could then include any joint spending money and savings towards shared goals, like that new tandem bike you're dreaming of.
2. Know who's paying
Agree with bae which account each bill will be paid from. This depends on how you pool your money as a couple (check out 'Four ways to manage money as a couple') e.g. you might have a joint account which is used for shared bills that you both contribute regularly to.
Next, work out how much you're each going to contribute. Is one of you struggling to save cash while the better-off partner sits there all peachy, eating caviar and soaking their toots in the new foot bath they got? If so, maybe you want to discuss contributing a higher or lower portion.
3. Get it paid
Whether you're 'set and forget' kinda humans, or you like to be more hands-on, there's a payment method that'll work for you.
BPAY®

gives you control to securely pay bills from your bank app, internet or phone – just keep an eye out for the BPAY Biller Code and your Customer Reference Number that'll appear on your bill.

You can also set up BPAY View®

which sends bills direct to your online banking. Then, pay with one click* or set up automatic payments. Easy.

You could also use Direct Debit, the money will automatically come out of your account for each bill, so make sure you keep enough $ in there. Or you can pay via the company website.
Then, make sure you pay on time because missing bill payments can impact your credit score. And if you're both listed as account holders on a bill, you're equally liable to pay what's due – so if bae is all "Nah chill it'll work itself out" and doesn't pay on time, you could be burdened with the whole amount.
If you'd like a helping hand with your bills, tell us in 25 words or less what's the biggest money mistake you've made in a relationship.
WIN $200 BUCKS TO HELP SPLIT THE BILLS WITH BAE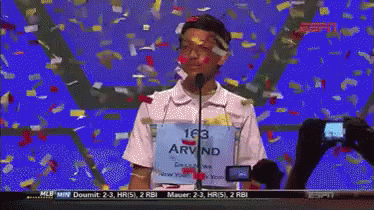 Wanna know more about how to manage your dollars when dating or coupled up? CommBank have more handy money tips on its Tumblr site. Check them out HERE.
*The process may vary slightly between financial institutions.
Things you should know:
This article is intended to provide general information of an educational nature only. It does not have regard to the objectives, financial situation or needs of any reader and must not be relied upon as financial product advice. You should consider the appropriateness to your circumstances and consider seeking independent financial advice before making any decision based on the information. BPAY and BPAY View are registered trademarks of BPAY Pty Limited ABN 69 079 137 518.