PEDESTRIAN TV has teamed up with ANZ to help you get on top of your money like an actual adult.
Ever wondered what the future holds? Of course you have. Will robots rule the world? Will the weather destroy us? Will reality TV still dominate primetime TV? They're questions we've all at least seen a movie about if we haven't pondered it ourselves. We can't tell you if you'll win the lottery, but we asked Futurist and host of Podcast One's The Next Billion Seconds, Mark Pesce, how he thought we'd be spending our money in 2050.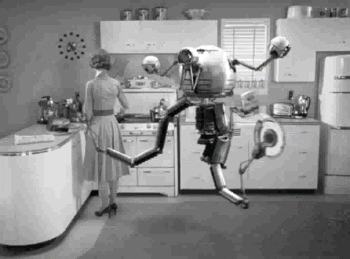 What Could We Be Buying?
Pesce reckons we can say goodbye to petrol because "Not many petrol cars will be sold after 2035", which considering the way prices are going is probably some of the best news we could get.
Plastics, as we know them, could also be on their way out, so yay environment. "We'll have a new generation of fast-biodegradable plastics that won't linger in our landfills and oceans," he explains.
Finally, in news that should surprise no one, Pesce believes newspapers and print media are outta here, but that's not necessarily a good thing: "Social media has already replaced them — and that may not be the best possible outcome."
Could We Be Taking Vacays To The Moon?
I really wanted this one to be a thing you guys, but sadly it looks like you'll still need to get rich and probably famous by then to have a look in.
"Only a few very rich people will be able to afford a trip to the moon in 2050. Not even the 1% – more like the 0.001%," says Pesce. "But that's enough to keep the lunar holiday bookings full for some time to come."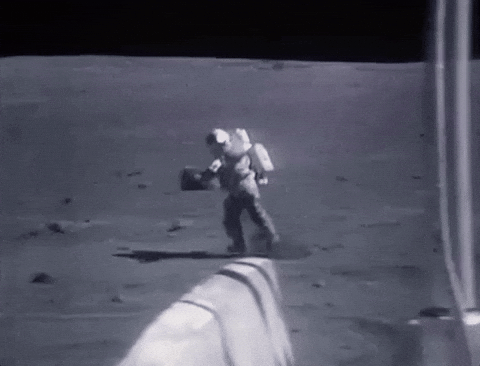 Could The Robots Take Over?
They're a main feature of basically every futuristic movie. Sometimes it's a good outcome, sometimes it's not. But is there any reality to it? Probably not, but they may be able to take some of the hard yakka out of everyday things for us.
"We'll have very smart AIs that will be recommending investment and savings strategies that may evolve minute-by-minute," Pesce predicts.
Could We Still Be Worried About Security?
Right now we're discovering things like paying with our phones and tapping with special rings. Every time a new way to pay comes, some people are concerned about whether it's safe and secure. Well, that worry might not go anywhere, but the type of technology we're debating could.
"We will always be worried about [security]. Thieves and scam artists always use the latest tech, and always have," says Pesce. But by 2050 "we'll be debating inserting data into our genes using CRISPR.  Why use a chip when your cells can carry your ID?"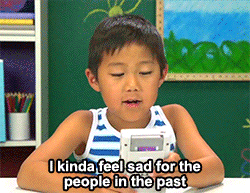 This article was sponsored by ANZ, AFSL and Australian Credit Licence No. 234527 but it sure wasn't written by them. Always speak to the experts before making financial choices, ok?
Image: Instagram / [@bryangreenberg]