Just last week, you may have read how the Australian dollar dropped to its lowest point in three years? By Thursday it was buying just 67 US cents and all your travel plans were cancelled? Ok, I'm being dramatic, but still, the point is we back baby. As of 8 am this morning we're buying just over 71 US cents – oh to earn American dollars – the first time we've been above 70 US cents since December 20.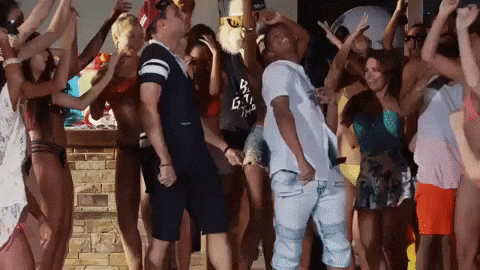 Just for context, that's slightly over a 6.5% increase, which is really quite a lot for such a short amount of time. So how the heck did it happen?
Speaking to Business Insider, Ray Attrill, Head of FX Strategy at the National Australia Bank reckons it's thanks to a bunch of complicated flow-on effects from China doing better than expected. That good news meant Aussie stocks, commodities, and therefore currency that relied on those commodities doing well all got a big ol' boost.
Going forward, it seems that our dollar is likely to be affected by whatever sentiment is making headlines surround the US and China trade negotiations, so yeah cool, thanks. But for now, we can relax.
"If ever there was a case of a currency going from zero to hero in the space of 24 hours, it was the Australian dollar between Thursday and Friday," Attrill said.
Image: The Office