If you've ever fantasised about one day owning a piece of Star Wars history, I hope you have a lot of money to back it up. Like that small section used to film a pivotal Death Star scene, these props can sell for thousands of dollars.
The latest morsel of Star Wars memorabilia to go under the hammer was the blaster used by Han Solo in Episode VI: The Return of the Jedi. Expected to fetch around $US500,000, the prop actually went for an eye-watering $US550,000 ($738,708), which, if you ask me, is a fuckload of cheddar to spend on a gun that doesn't work.
Who has that kind of money to blow on a prop. you ask? Well you might be pleased to learn it was museum chain, Ripley's Believe it or Not, so it'll likely end up on display somewhere if you're burning to see it in the flesh.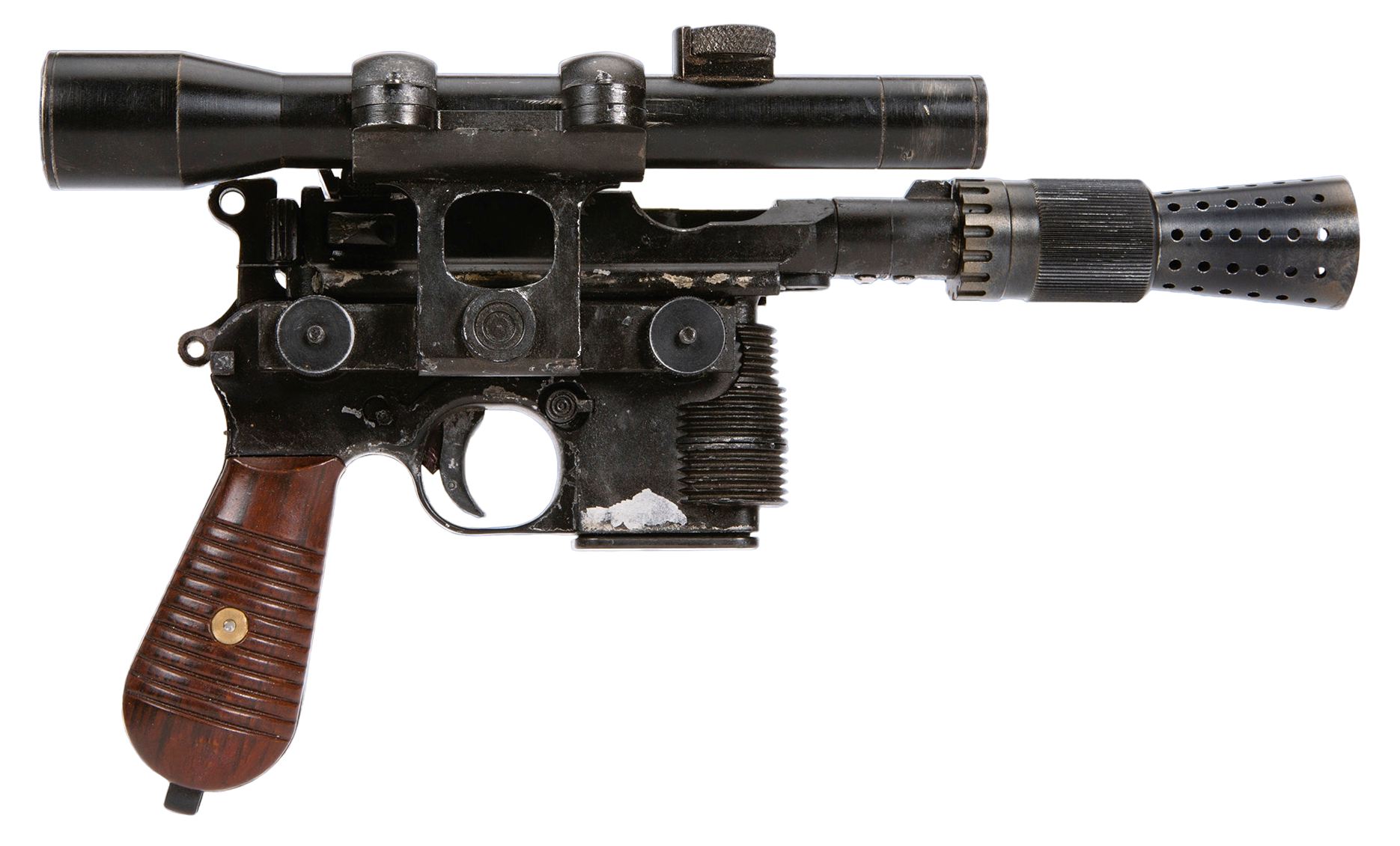 The BlasTech DL-44 is one of the more iconic weapons from the Star Wars universe and was famously used by Harrison Ford in the original trilogy. After the filming of Episode VI, the blaster was returned to its creator, art director James L. Schoppe, who held onto it for 35 years.
The blaster's pre-sale estimate value was between $US300,000 ($402,931) and $US500,000 ($671,552), so it was quite the outcome for Schoppe, who attended Julien's Auctions in Las Vegas on Saturday.
It's a bloody expensive prop, yes, but considering an R2-D2 droid used in a number of Star Wars films previously sold for $US2.7 million ($3.6 million), I guess it's not so wild after all.
Image: 20th Century Fox