PEDESTRIAN.TV has partnered with myPlates to bring a little bit of luxe to your everyday.
There are some things in this world that will always spark joy.
Newborn puppies and Kath & Kim reruns are definitely up there (obviously), along with the gift that is personalised number plates.
While the first two are quite self-explanatory, the third has also earnt its rightful place – hear us out.
Personalised plates might seem unassuming but when you think about it, creating innovative character combos with limited requirements requires unique mastery over the fickle English language.
In fact, when you see an expertly crafted plate on the road, you can't help gesturing towards the snazzy car like: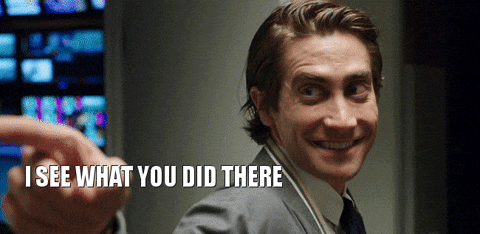 For those considering investing in a custom myPlate, there are two main levels of personalisation you can opt for.
First is the standard 5-6 character personalised option with format restrictions, character separators and personalised design ops. Alternatively, if you want something slightly more ~luxe~ you can invest in a premium custom plate with anything between 1-6 characters, no separators, and the design of your choice.
Pretty nifty huh?
To help inspire your custom myPlate, we've rounded up a handful of beaut regos that are still available (at the time of publishing):
How bow dis bad boi?
Um, true:
Just telling it how it is:
Here's one for the Suits fans in the house:
For the extra folks among us:
Buffy peeps, eat your heart out:
The classic:
There's no shame in being basic, so you might as well own it:
RuPaul/Queer Eye fans, game on:
Oh yeahhh – can't believe this hasn't been taken yet tbh:
Feeling inspired? Click here to see if your plate of choice is available. Plus you can cop a cheeky 20%* off so frankly, cheering.
*Valid for Restyles and new orders of Personalised and Custom content ordered online at myplates.com.au between 29/4-11/5/19 using Promo Code PTVA419. See website for full T's & C's.
Image: iStock / [wundervisuals]