PEDESTRIAN.TV has teamed up with Bankwest to show you the freedom of sharing and renting which can all be achieved using Bankwest's Platinum credit cards.
Long-gone are the days where you could own a house, car, small island and three yachts with one person's minimum wage and some clever bargaining with the island dealer.
And while most of our parents have some pretty decent money-saving tips, you know, like not breathing or eating, sometimes it's impossible to afford everything we want.
I know, I know, your dreams are crushed but fret not – there are ways you can live your best life without having to necessarily own everything. Check out a few cheeky shortcuts.
Hitch a ride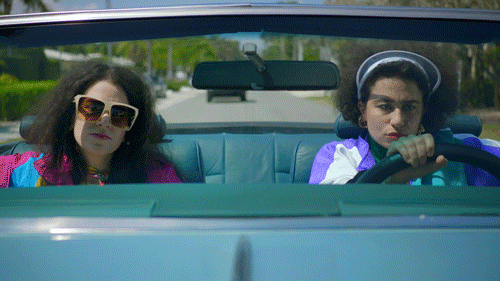 A set of wheels is cool and all, but if someone had warned me before buying one that I'd need to pay money to a mechanic every time I hit another letterbox (in like, a cute way) then I would've seriously considered walking everywhere.
Guys, cars are expensive. There's the cost of running it, servicing it, buying insurance and reupholstering the seats every few months to get rid of those sweet 'n' sour sauce stains.
Or, you can have the best of both worlds and use a car when it suits you. UberPool or GoGet give ya the car (usually fancy car) treatment with zero of the work behind owning one. Technology, I could kiss you.
Borrow a pet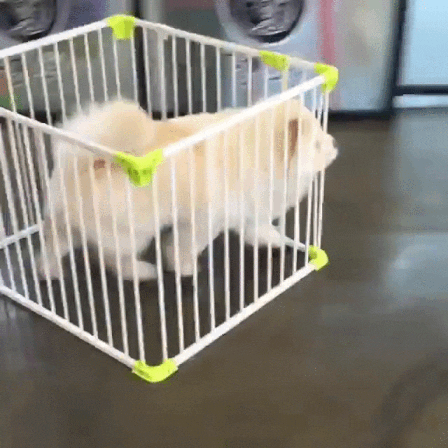 I haven't properly researched this but I'm just gonna go out on a limb and say that renting pets is probably illegal, while owning pets is quite the commitment (especially if you're a single person with a habit for leaving your front door open, ahem me).
If owning a dog, cat or pigeon is too huge a step to take, start using your friends for their pets – you get to play with them but at the end of the day, you can hand them back without any of the responsibilities involved with owning one. Same goes for kids, for that matter.
(Legally) squat in houses
Ahhh, the elusive house deposit. A pipe dream for most.
If you're not at a place in your life where a mortgage seems feasible (same), you can still live an independent life out from under your folks' thumb. Yes, rent may cost an arm and a leg if you live in certain areas (*cough* all of Sydney *cough*), but that sweet taste of freedom is so worth having to turn a Woolies roast chook into a week's worth of food.
Better yet, if you feel like treating yourself to an absolute mansion, get your m8s involved in a weekend away through Airbnb – I've stayed in a three-story joint for next to nothing and felt like an absolute boss.
Scrounge a suit
If you have an inclination to pour mysterious liquid down your back at weddings and you've spent an arm and a leg replacing brand new suits and/or dresses, you can't be trusted to own fancy threads just yet.
Why should your own recklessness stop you from wearing nice things though? You can't be held accountable for your own actions, that's crazy talk. Instead, head to sites like Glamcorner and Suitor to rent clothes for your next shindig and because it's rented, you'll probably be more cautious in getting stains on it. Hopefully.
Like a fresh new wardrobe, you can rent or share almost anything if you have a debit or credit card and with the money you save, you can afford to go to the odd festival or trip overseas.
While you do have to be super careful that you only spend within your means if you go for a credit card, it can also be quite handy if you're smart with it. Bankwest's Platinum credit cards can get you that Airbnb house while also throwing you some sweet incentives.
Just make sure you have the financial stability to use one, pals.
Lending and eligibility criteria, fees and charges apply.  Terms and conditions apply and are available on request.  Bankwest, a division of Commonwealth Bank of Australia ABN 48 123 123 124 AFSL/Australian credit licence 234945.
Image: Pexels