We all have moments in our lives where we feel a tad down in the dumps, drained of energy and struggling to find inspiration. These 'slumps' can be quite disheartening, particularly when these feelings last for a prolonged period of time, and we can forget how to be positive.
Never fear, fellow emotion-feeler. Martha Tsakalos, a registered psychologist from The Indigo Project, is here to provide some top tips to say 'ciao for now' to negative energy and bonjour to those positive vibes.
It's okay to feel a bit average
"As humans," Martha says, "we're wired to feel a broad spectrum of emotions, not just 'happy, 24/7'… The struggle is real and your feelings are valid."
However, she notes, we risk driving ourselves further into the ground when we start to judge ourselves for feeling down.
"We're basically invalidating ourselves when we say 'I shouldn't be feeling this way'. Would you say that to a friend? Didn't think so."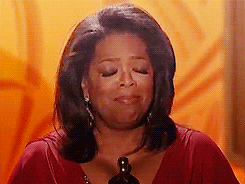 Switch up that mindset
This is obviously easier said than done, but actively changing your thought processes is possible. It's about switching the situation into one that allows for learning and growth. She suggests:
"Instead of beating ourselves up for feeling down, it might be more useful to ask 'What is it I need right now?', 'How can I best support myself?' & 'What actionable & helpful steps can I take to impact my mood for the better?'"
This may be as simple as prioritising your sleep or sitting with a notepad to write down your goals for the year.
Cut your pretty self some slack
In terms of maintaining good energy and avoiding the lethargic feeling that we all dread, being patient with ours bodies is paramount. Martha explains:
"Sometimes when we're low energy our brain is in conservation mode because we've been under the pump. Recognise that rest will help you feel better, help you perform better and [make you] more resilient to stress. So, if you need to rest, honour that, and give yourself the time to recharge."
Groove it out, sis
According to Martha, music also has the power to shift your mental state when you're in a funk.
"Create your own hit playlist of absolute bangers; songs that pep you up and create 'feel good' vibes. Make it your own! Listen on loud, introduce some movement to your body and sing or dance if it feels right. A great way to start the day or lift your energy and mood."
Think about your drainers and nourishers
When considering both the positive and negative energy in your life it's also beneficial to divide things into two categories: 'drainers' and 'nourishers'.
Drainers are "the things, people, activities [and] situations which weigh you down and lower your energy." For example, is your friendship circle draining you? If you're wondering how to stay positive, well, perhaps it's time to re-evaluate who you surround yourself with.
"Work on letting go incrementally and reward yourself along the way," Martha notes. "It isn't always an easy feat!"
Conversely, nourishers can be defined as the things that spark joy in your life. "Within yourself, what would you like to start hearing more often?"
To quote some Lizzo lyrics, because Lizzo is queen: "If I'm shinin', everybody gonna shine." If you're prioritising your mental health, feeling empowered and surrounding yourself with things that inspire you, every other aspect of your life will benefit as a result.
If you're interested in talking to someone professionally, feel free to head over to The Indigo Project, featuring a team of psychologists who think creatively about mental health. They also have a whole bunch of toolkits featuring modern advice about relationships, stress, depression and anxiety.
Alexa, play Lizzo.