PEDESTRIAN.TV has partnered with Queensland Health to help you improve your mental wellbeing by keeping up good routines.
Having a solid routine and sticking to it is honestly underrated. It's one of the most sure-fire ways to ensure you stay motivated to achieve the goals that sometimes seem hard to reach. Especially when even small changes have the potential to make you a happier, healthier human with the glow of Chrissy Teigen.
Last year, the world was thrown into uncertainty, and while things are getting back to normal; I don't blame you if you've traded some of your healthier habits for some not-so-healthy habits like ordering the same pizza from the same pizza shop five times per month.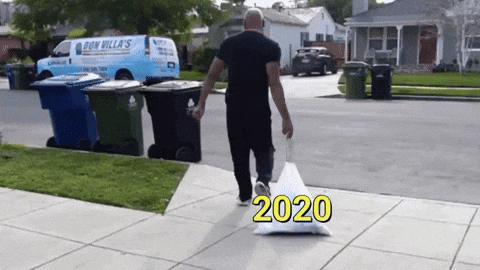 If you've found it hard in the past to stay on track with a routine, we promise it's not impossible.
There's never a bad time to start actioning daily habits that'll benefit your mental wellbeing in the long run – all it takes is a little focus and a solid routine to create stress-free consistency that'll have you smashing goals without thinking twice.
But why are routines important?
A good routine can help us achieve our goals – whatever they may be. Do you want to eat clean? Do you want to live more sustainably? Do you want to learn the entire soundtrack to A Star is Born on the ukelele? You need a routine to make it happen.
It's exactly why successful people are always talking about their daily rituals. It's not that we should all be waking up at 4am, doing a visualisation meditation and drinking fish oil before the sun rises (unless you really want to!). It's more that these successful people have a routine that works for them, and they stick to it.
A solid routine can take the guesswork out of your day, improve your stress levels and even help you sleep better.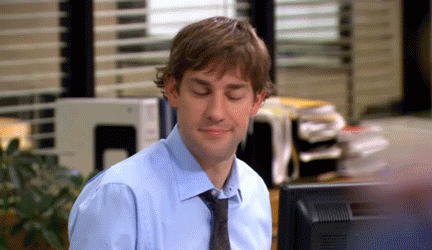 Here are a few ways you can build a routine that works for you:
First, make sure they're YOUR goals
This might seem obvious, but it's super important. Don't be fooled into doing what you think you 'should' be doing. Don't let a parent influence you or a partner decide for you. If you want to truly get stuff done, you need to be 100 per cent committed to the cause. And for that to work, it needs to be your cause.
Spend a little time reflecting, maybe write a list or two, and just make sure you're feeling passionate about your goals. After all, this is your life / yolo / you do you / etc etc. 
Commit to a weekly class or club
Tapping into other people's positive social energy will help you stay on course and stay inspired when you're starting to lose motivation.
If your goal is to improve your physical health, think about joining a run club or a boxing class or a footy team. If your goal is to connect with others, maybe jump into group meditation or become a book club member. Having a scheduled time, a teacher to guide you and people around you will make all the difference.
There's also a level of commitment required in signing up for a class or joining a team – cancellation fees and letting down your squad are not cool. Because of this, you'll have to actually ensure you set aside a specific time and organise yourself for these activities, which literally forces you into formulating some kind of routine.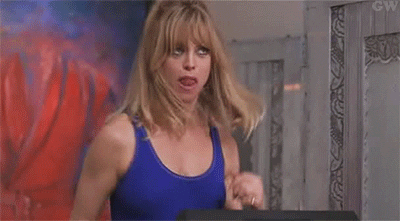 Stick to the schedule
A strong schedule is integral to maintaining a healthy daily routine. But it doesn't have to be strict and it definitely shouldn't zap all the fun out of your day. Maybe your daily schedule simply involves exercise in the morning, every morning. Or a lunchtime walk to break your workday up. Perhaps it's going to bed at the same time every night.
Consistency is key and practise makes perfect after all. Your body (and brain) will thank you for the good habits. When you stick to a schedule, it leaves your brain less time for guesswork. It also means you'll have dedicated me-time to fit in doing things important to you and can work it around other priorities, which in turn, leads to a greater sense of overall mental wellbeing.
For Queensland Health's mental wellbeing ambassador Elliott Lyons, having a daily routine is vital to maintaining his mental wellbeing. It allows him to ensure he's allocated time to spend with loved ones, exercise, get work done and of course, enjoy the small things he loves.
"I'm up early to move my body or catch up with a few friends for a dip in the ocean and a cup of tea and a chat, before tucking into the day of work," said Elliott. 
"Then the afternoons usually entail some kind of movement again, whether that's a hit of tennis or a surf. I always finish the day cooking some dinner with the people I love and/or watching a documentary to learn about something new."
Elliott's schedule is also of the utmost importance when he recognises stress overtaking his life too. When things get intense, he visits his list of '10s' – they're activities that he fits into his routine that guarantee his day will be a 10/10 no matter how stressful things get.
"It could be something as simple and enjoyable as giving someone I love a buzz or jumping in the ocean and catching the sunset, but I love it because it makes me realise that the little things really do count for a whole lot more at the end of the day," said Elliott. 
Reward yourself
Sometimes you just need a bit of trickery and a bit of treating to get it done. These rewards don't have to be epic. They can be as small as having a bubble bath after a run. 
When you reward yourself, your brain elicits positive emotions, helping you realise that your efforts are reaping positive results.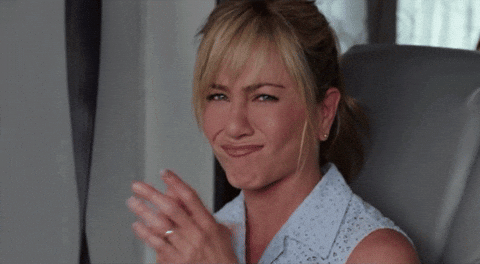 Grab a health buddy
We all need someone to hold us accountable. Someone to say, 'get your ass out of bed already'. Someone to remind you that it was your idea to start doing daily 6am yoga classes in the first place. Your health buddy should be equal parts strict and motivating. Someone who can inspire you when you can't find the inspiration inside yourself. 
Set yourself up for a stress-free day
Try starting your day with an activity you enjoy that helps you stay chill. Maybe that's just having some screen-free time, treating yourself to your favourite breaky, or going for a walk before work. Hell, have a morning bath. You don't need to be available 24/7, so keep your morning for yourself.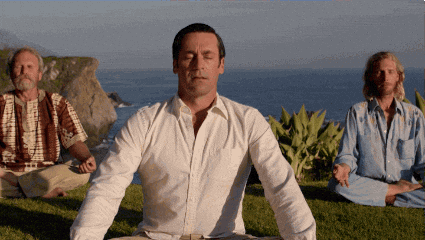 Do a solid grocery shop
The words 'meal prep' makes me feel like a wannabe bodybuilder who is taking herself too seriously. But in reality, a good meal prep situation will save you time, money and from grabbing the phone and ordering in when you're feeling lazy. 
It doesn't have to be all chicken and broccoli. Pick a few meals that get your belly excited and have the ingredients on hand to make them when the cravings call. Plus, it's important to remember that food can either fuel you or weigh you down, so choosing foods to nourish your future self will make staying on track a whole lot easier, trust me.
Remind yourself why you're doing it
When your motivation fades, take the time to check back in with your goals, so you can see your progress. Look back on your hard work. Positive reinforcement is a game-changer.
Maybe you've been tracking your fitness journey, maybe you've just hit 100 consecutive mindful days, maybe you just generally feel better, happier, lighter than you did two months ago. Remind yourself why you're putting in the effort, celebrate your hard work and pat yourself on the back. You're doing so good. 
If you're looking for more ideas for bringing mental wellbeing activities into your routine, you can start building your own mental wellbeing activity deck here.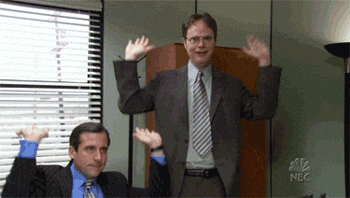 Image: Spongebob Squarepants