PEDESTRIAN.TV has teamed up with eftpos to help one lucky person wipe away some debt.
Bad debt's such a killjoy, man. Sure, it may have amassed because we let ourselves get carried away by poorly managed impulses, but we all make mistakes, you know?
Well, mistake or not, you gotta pay for it. Literally. With the money you actually have. This means less money spent on things you like, less money in your savings account and less money for buying mum something delightful for Mother's Day.
If you're someone who's found yourself in this predicament, we might just be able to help you out. Our pals at eftpos have decided to clear up to $2,000 worth of debt for one lucky person. For some, that might pay off their entire debt, for others, well, it might make a very nice dent in it.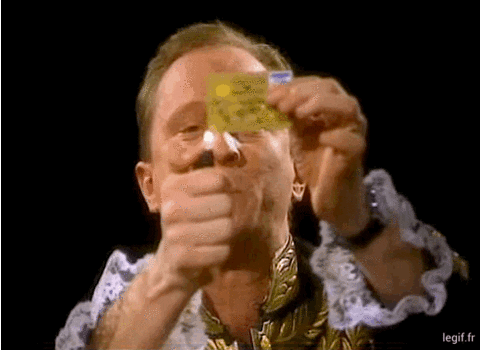 Sometimes all you need to really kick yourself into debt-busting gear is a helping hand. Seeing your own balance plummet so suddenly could be the encouragement you need to really get that debt monkey off your back. And once you do, man, it feels amazing. As a bloke who lived with stupid debt for a good portion of his 20s, I can confirm the post-debt euphoria is dizzying.
If you wanna chuck your hat into the ring, all you gotta do is tell us in 25 words or less what 'your money well spent' means to you. That's it! Just whack your answer in the form below and we'll put you in the running. Get creative folks, we're looking for the best answer.
WIN: Cancel $2K Worth Of Debt With eftpos
Best of luck, folks. Even if you don't win, I hope your journey to debt freedom is as painless as possible. You can check out the T&Cs right here.
Image: Chappelle's Show