Look, money can't buy love etc, etc. But I'm just saying, if you're spending more on one person than another, it kind of seems like you might love them just a little more. Well, LEGO Australia has come through with the receipts and we now know exactly who is the most 'loved' come Christmas time.
This is actually very timely, seeing as I just had a discussion with my siblings about whether they were spending more money on me or each other. The whole thing was a total joke of course, but someone should tell them that I might not be joking anymore.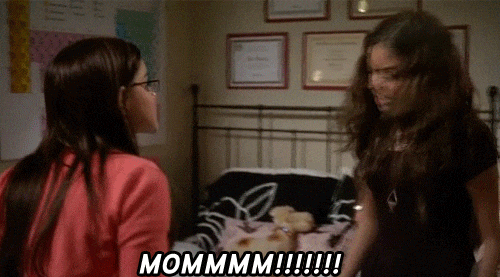 Apparently, Millenial aunts and uncles are feeling the pressure the most. As a relatively new auntie, I totally get that. While other kids may suck, your own niece or nephew is a gem and deserve the absolute world. Plus as an adult figure in their lives who is not at all responsible for making them grow into lovely, reasonable humans, you can spoil them rotten.
However, apparently, a lot of our nieces and nephews are also mildly shitty seeing as the LEGO research found 47% of us have been told by them they didn't like their gifts. What? I remember being given a roll of stickers by my (richest, as a side note) aunt and uncle when I was 13 and long passed the day of thinking little stick on rainbows and horses were a cool thing. But you know what? I politely faked the crap out of loving that present.
As a result, 56% of us are scared of buying a 'bad' gift and subsequently forking out a combined $313M. Personally, I'd like to think that it's just because we love them more, especially seeing as 37% of aunts and 25% of uncles would spend more on nieces and nephews than their significant others. I'm single af but my nephew will get all my money forever, not because he'd ever ask for it but because he's the best.
Next on the list of people we love the most, are our parents. Apparently, 14% of Aussies spend the most on the people who made us. One in 10 spend the most on our siblings and only a measly 5% think our friends are worth the dosh.
Guys. GUYS. Calm yourselves! If you've genuinely tried with a pressie and someone hates it, just take 'em of your list for next year. They are unequivocal jerks.