It's no secret that COVID-19 is the bull to the global stock market's china shop. In fact, Australian shares recently suffered their worst fall on record, which certainly isn't ideal for anyone.
Joe Milazzo, a popular Aussie investor on the trading platform eToro, says that while other factors have contributed to the market mess, COVID-19 was certainly the catalyst. "Essentially, stopping the biggest product-producing nation in the world was going to impact the market just by itself," he told PEDESTRIAN.TV.
"As the virus began to spread, fear set in, borders began to close, factories stopped, and people were quarantined in their residence. This reaction and spread began to marinate with other influencing factors, to create one hell of a bear market."
For those who aren't down on the investing lingo, a bear market is generally characterised by falling stock prices and an air of pessimism, which definitely makes sense in the current climate.
But in light of all this COVID chaos, there are some investors out there keeping a cool head. Here's what some are doing during these uncertain times.
Hitting timely stocks
While plenty of shares are losing value, some are climbing and in a few cases, more than they would normally. Stocks in the healthcare sector, the work-from-home economy, soap and disinfectant manufacturers, and even video games and home entertainment are seen as opportunities by some.
Naughties rapper Soulja Boy of all people is actually making quite a bit of money out of the whole situation. Old mate and his manager invested in a US franchise called Soap Shop last year, which has seen a huge increase in sales over the last two months, for obvious reasons.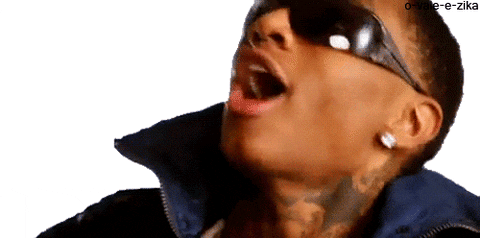 According to Market Watch, stock in companies like Disney, Netflix, Twitter and Google are likely to fare better than others as more people stay home during the outbreak.
Diversifying
As you've probably already gathered by now, some sectors are more susceptible to the flow-on effects of this virus than others. Retail, for example, is not doing great because people aren't spending as they normally would. Soap, as Soulja Boy will tell you, is probably a more sound investment right now compared to others.
To soften the impact, a lot of investors will recommend diversifying a portfolio, which basically means spreading your money out across a bunch of different areas.
"Such events are great reminders of the need for a diversified portfolio, and investors should start looking to build that in order to mitigate the impact of any such events in the future," co-founder and CEO of smallcase Technologies, Vasanth Kamath told Financial Express.
Nothing at all
The stock market can be a volatile beast at the best of times, that's just how it is. In times like these, that volatility is exacerbated, tempting those already in the market to pull out whatever they have left. Some investors will say that playing the long game is better.
"History has shown that the markets bounce back time and time again," head of financial planning literacy at multinational Singapore bank DBS, Lorna Tan told CNBC.
According to CNBC, China has already shown encouraging signs of recovery after new COVID-19 cases began dropping recently.
"Times like these stress test not just the market, but individuals too … Try not to be swayed by your emotions. Unless you have an immediate need for cash, do not sell your assets out of panic," CEO of digital wealth manager Syfe, Dhruv Arora also told CNBC.
Milazzo says this is a fairly common sentiment in times like these. "Whenever there are bear markets, most traders put their blinders on and just take the hit to their profile," he said.
"Of course, this depends on your time horizon – if you have 30 years plus, you can wait this out and come out at the end just fine. If you're closer to retirement, then hopefully you've made some wise financial decisions this close to your 'tools down' day, that the stock market collapsing shouldn't worry you."
Getting in on the ground floor
President of Sri-Kumar Global Strategies, Komal Sri-Kumar, told the LA Times that investors in their 20s could buy into the market now using a technique called dollar-cost averaging.
In a nutshell, this is investing small, consistent amounts in the market – even as it's falling – to have a healthier balance in the long run. Rather than investing a lump sum, small amounts over time let you ride out a market decline and purchase cheap stocks at each interval, leaving you with more for less at the end of the day.
The principle here, as always, is to buy low and sell high, so if stocks that are usually high-performing are currently low, they might be worth your consideration. But, of course, no one has a crystal ball, even bigshot investors, so no one really knows how long it'll take the market to recover.
Others say walking away for a minute is absolutely fine too.
"There's nothing wrong with closing out your trades and sitting on the sidelines for a while," Milazzo said. "The more cash reserve you have, the less risk to your net worth." 
"There are many other income-generating streams out there besides the stock market. Is it worth moving your money? That's up to you as each financial situation is different and every trader has different risk tolerances and time horizon."
Stay safe out there, folks.