Don't freak out, but people your age are legit buying houses. And land. And building things. And setting up their futures. And I don't want to make you feel lesser than, or left behind. No way, I'm not about that vibe. But I do want to let you in on a little secret – it's not actually that hard.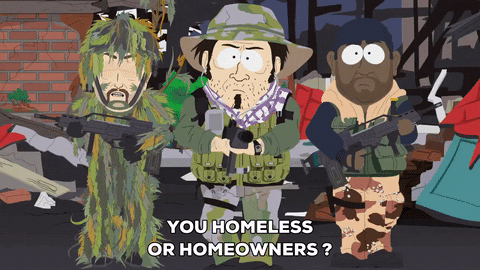 Personally, I haven't saved a house deposit out of pure laziness. I eat out too much, sleep in too late, travel way too often. But I'm also aware that these are my own questionable life choices and they don't have to be yours. I see you, and I see that you're a far more dedicated and determined human than me. I believe in you and your home-owning prospects. I reckon you'd slash your expenses and stick to a killer budget like a smooth criminal. You've got house hunter in you, it's written all over your face.
Plus, you're sick of renting. I can tell. You're tired of sharing a fridge with your vegetarian housemate who leaves passive-aggressive notes on your open cans of tuna; you're up to here with the toilet seat situation; you're just about ready to murder your real estate agent, not to mention you're preternaturally tight landlord.
The end of your rental days are nigh, I can feel it. So here's what you need to do to kick off your homeowning adventure:
You'll need to budget, baby
In order to save for that first home deposit, you're gonna have to put some coin in the piggy bank. The best thing is to sit down, analyse your monthly spendings (ie. do you really need Uber Eats on speed dial?) and make the hard cuts. Then it's up to you to stick it out. Stay strong. Stay tight. If you can, try and save a similar amount each month to what your home loan repayments might be – that will help you budget for the future like a real grown-up.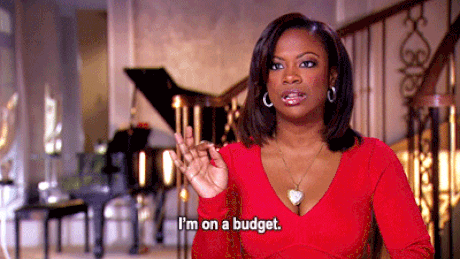 You'll need manageable debts
Let's be real here: the big guys (and gals) at the bank probably aren't going to look favourably on a bunch of outstanding debts in your name. If you've got a few overdue, think about consolidating your debts to minimise multiple payments and interest rates. There is a yellow brick road out of debt, gang, you've just gotta click your heels and say 'there's no place like (my first) home'. 
You'll need the deposit itself
In an ideal world, you'll have saved more than enough for your house deposit, stamp duty and other costs, meaning you borrow less from the bank and pay less interest. What a happy house hunter you are! In the real world, big institutions will recommend you save at least 20% of your dream property's purchase price for the deposit. Which, frankly, is a lot. Like, if your dream place is $400,000, then you're looking at a smooth $80,000 deposit.
For the average joe, this will take time. A lot of it. But I mean, if you've got the time up your sleeve then the bigger deposit, the less you have to borrow.  That usually means lower repayments, too.

You MIGHT need Lenders Mortgage Insurance (LMI)
If 20% is just too much for you right now (really, sames), then LMI will inevitably come into the picture. LMI basically protects lenders in the unfortunate event that you default on your loan. Understandably, they don't want to be left out of pocket. So the way it works is if your deposit is less than 20% of the assessed value of the property, then you have to borrow more than 80% of the value of the property.  This means the Loan to Value Ratio (LVR) is above 80% and you will be required to pay the cost of the LMI.
Some lenders will let you add it to your loan amount and pay it off over time, otherwise, you can pay it as a lump sum. The question of LMI versus hold-off-and-save is an age old debate among first home buyers, but honestly, everyone's situation is different, so you do you, beb.
You can use your superannuation
Under the Government's First Home Super Saver Scheme (FHSS Scheme), you can actually make voluntary super contributions (limits apply) to save up for your house deposit, then withdraw these funds together with investment earnings from your super account later when you buy your first home. It's kind of like a super-duper savings account (pardon the play) with the main benefit being you end up saving faster by paying less tax on the money contributed to your super versus a regular savings account.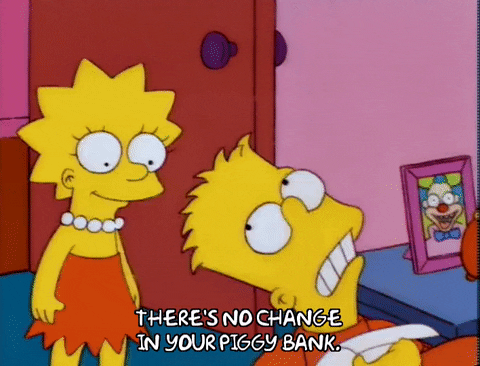 You'll need to consider stamp duty
I've heard the words stamp duty thrown around more and more the closer to 3-0, but what is it? Well, boys and girls, stamp duty is the state government tax when you buy a property or transfer ownership of a property. You'll have to do your own research because the stamp duty and concessions for first home owners change depending on what state you're buying in, but our mates at ING have a pretty handy stamp duty calculator here.
You'll need to factor in the extra costs
Okay, so let's say you lock in a property. Bam, that was fast, congratulations! But let's not forget to budget for all the extras. I'm talking conveyancing costs (the legal process of transferring ownership of a property via a conveyancer or solicitor), building and home and contents insurance (because you're your own landlord now), and strata searches and building and pest inspection costs (hell, no one wants to move into a new pad with a pest problem).
This article was sponsored by ING (ING Bank (Australia) Limited ABN 24 000 893 292, Australian Financial Service Licence 229823) and written by PEDESTRIAN.TV. It's also general in nature and does not take into personal circumstances, objectives or needs. Make sure you consider the appropriateness based on what you need and your financial situation. So speak to the experts before making financial choices, ok?