PEDESTRIAN.TV has teamed up with Love Beauty & Planet to get both you and the planet looking beaut.
We're definitely lucky to be witnessing an increase in beauty products that are environmentally conscious. People are starting to swap those pesky archaic and potentially-harmful routines with new practices that consider wastage, resources, recycling and sustainability.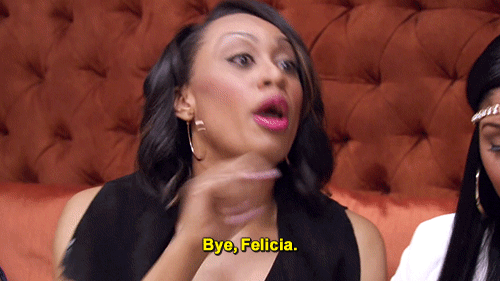 With this in mind, here are some quick and simple hacks to make your own beauty routine a little more environmentally friendly. Eco-froth.
Nay to hairdryer, yay to air-dryer
This one may be a bit tough if you're on the run but, if you have time, air-drying obviously saves a lot of power and energy. Additionally, an air-dried look brings out your hair's natural quirks and curls, which is definitely a plus.
Ciao wasteful products, g'day packaging made from 100% recycled plastic
It's no secret that total recycling is the way of the future, but many available products are still created form virgin plastics, subsequently damaging our ecosystems. The Love Beauty & Planet range, for example, uses bottles that are not only made from 100% recycled plastics, but are also 100% recyclable.
Bye disposable wipes, hello reusable ones
There are a plethora of face-cleansing loofah scrubs that not only allow for a deeper clean but also result in minimal waste. Two birds, one stone.
Adiós plastic toothbrush, hola biodegradable toothbrush
The turnover rate for plastic toothbrushes can be quite high, particularly if you're a tough brusher like myself. That's why a switch to bamboo and biodegradable toothbrushes is probably the most sustainable option. Both you pearly whites and the planet will have you smiling in the long run.
Bon voyage plastic razor, bonjour metal ones
Similarly, swapping to a safety metal razor rather than buying plastic ones will ultimately reduce your beauty routine waste. Besides, metal razors arguably execute a cleaner finish, so it's a win-win.
These simple swaps will have you feeling groomed and guilt-free. But what do you already do in your general, daily life that helps the environment? Tell us below in 25 words or less, and you could win a luxury eco weekend for you and your mates. That's winning.
Win The Ultimate Luxury Eco Weekend Away At Paperbark Camp for You & 5 friends

To find out more about the Love Beauty & Planet products and environment practices click here. It's called self-care sweetie, for both you and the environment.
Now, let's get on that mutual glow-up.
Image: Instagram / @adele