Fact: it is hot outside. Actually, it's not even just hot. It's moisture-zapping, will-to-live squashing, sweat-inducing levels of scorching right now. If you live anywhere across this wide, dry, floating island that we call home, then you've likely had more than one conversation about the intolerable weather recently.
Personally, I had a surprisingly impassioned discussion about global warming with my waxist the other day. There we were, hot wax flying and legs akimbo, bemoaning this heatwave and its causes. But you know what? Despite having hairs wrenched from my lady bits, I felt no pain other than my heartbreak for the environment.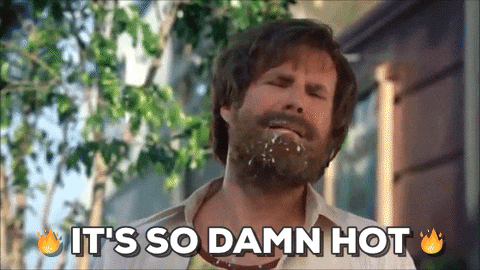 According to Dr. Holly Kaye-Smith, one of the academics at Western Sydney University, we are looking at "one of the hottest, if not the hottest, summers on record, with temperatures reaching up to 50 degrees".
She's heating up friends. She's heating up, just like my poorly-ventilated townhouse that came with one stray cat and zero air-conditioning. Now, I don't know about you, but I don't find 50 degrees celsius to be a very hospitable living temperature. Especially sans aircon. But who needs air conditioning anyway? It's only making the world HOTTER, guys. In a vicious, unending cycle.
So forget ya aircon, there are other ways to get chill. Let's unite and go full Captain Planet on this bish.
Become one with the outdoors
I know this might sound counterintuitive, but as Dr. Holly says, "Just because it's hot outside, doesn't mean we have to hide inside." Instead of sitting in the little hotbox you call a house, sucking on Zooper Doopers and laying on the floor, get outside. Find a little shade and read a book (or stream Netflix on your lappy if you're real desperate), or maybe hit a river or lake instead of the beach for something – quite literally: refreshing.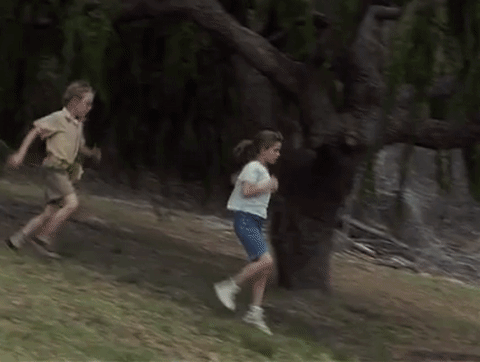 Join the early birds
If it's gonna be meltingly hot, please people, avoid the middle of the day. If you've got shit to do, errands to run, life admin to complete – do it in the morning, when it's fresh and cool. I don't care if you were on a BBQ bender the night before and drunkenly ate the cabana that had been sitting in the sun all day, set your bloody alarm clock. You can nap in the afternoon.
Open up babe
I'm not talking emotionally or spiritually here, I mean literally open your windows and doors. Often, in our mad hurry to get somewhere less hellish, we forget that it can be a solid coupla degrees chillier outside than it is in your house. And even better if there's a breeze. Got no flyscreens? Contact your landlord.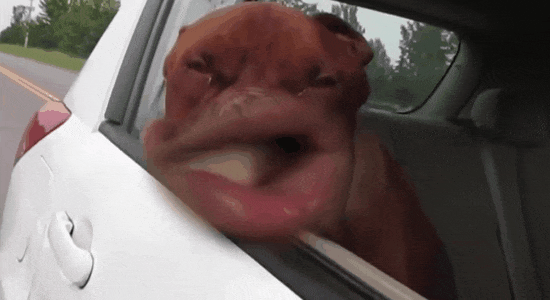 Wait for dark
There's nothing better than summer nights. Danny and Sandy knew what was up. We only get three months of them a year, so start enjoying the balmy suckers. Instead of eating dinner with the ambient noise of a cheap plastic fan, picnic outside with mates. Or you could go to a night market and spend all your monies on novelty bao OR take yourself on a date night to the open air cinema. Sheesh, you're looking good.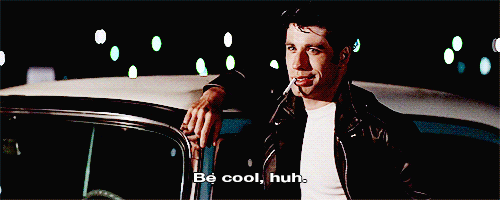 Go public
The scientists (like Dr. Louise Crabtree, a Senior Research Fellow at the Institute for Culture and Society) reckon that as the weather heats up we should be coming together. Like one, big, happy, sweaty community. Crabtree says, "people tend to isolate themselves indoors to escape from the heat, but we should be checking on each other and making use of the public facilities as well." And by public facilities she means eating Cornettos at the local swimming pool and stealing wifi from the library.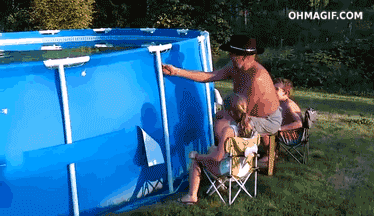 Aircon, who needs it? Not me. Or you. 
Find out how you can do more for this pretty little thing we call Earth, here.