GUYS! GUYS! You know how everyone used to make jokey Facebook events about hiding in IKEA until it closed, so they could have totally bonkers sleepovers?
Yeah, well the famed furniture giant is now reviving our inexplicable sleepover obsession by bringing back the official event.
That's right – IKEA sleepovers are happening again and we're EXCITED.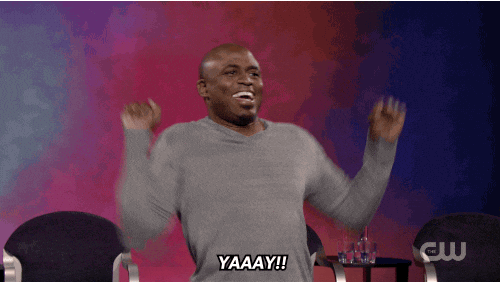 Far from allowing patrons to slum it, the Swedish store is hosting a ~super luxe~ experience for the lucky winners of their Wake Up With IKEA comp across Australia.
Winners will be treated to a "tailored sleep zone" including the choice of their own linen and preferred pillow type. Plus, to make the whole thing a lot more relaxing than your standard sleepover situation, they're also offering winners pre-sleep massages (which I'm already a huge fan of), a delicious dinner and cute movie night complete with snacks, followed by breakfast in bed the following morning.
The brand announced the event in a press release and this sentence alone sounds glorious:
"The experience will transport the winners to an all-encompassing haven of relaxation, comfort and quality sleep with a variety of interactive activities and expert advice carefully curated with each individual guest in mind."
Yes, you read that right – an "all-encompassing haven of relaxation".
Um, SIGN US THE FUCK UP.
Imagine going for a glorious victory round of the fake plant aisle before kicking back on some Nordic named bed to enjoy a nostalgic movie??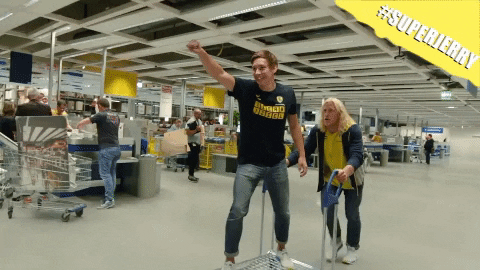 Describe a better night, I'll wait.
Now is probably the right time to stress that this is not a sponsored IKEA post, I'm just really bloody excited because IKEA is life. In fact, I could probably trace back every one of my major life events/crisis to a frenzied spending spree followed by an emotional flat-pack assemblage sesh. But maybe that's just me.
To enter, all you have to do is visit your local participating store (IKEA Logan, IKEA North Lakes, IKEA Canberra, IKEA Tempe, IKEA Rhodes or IKEA Adelaide) on the 23rd or 24th of February and write, in 25 words or less, why you deserve the sleepover.
For more info about the competition, hit up the official website here.
Image: Getty Images / [SOPA Images/LightRocket]