PEDESTRIAN.TV has teamed up with Cancer Council to support the Relay For Life movement. Let's fight back against cancer.
Whether you're a bit down in the dumps or feeling like you're on track, there's always room for improvement in the health and happiness department. The good news is, there are many different activities, such as list-writing, food-switching and charity work, that can help reignite your spark and get those juices flowing once more.
Let's dive straight in.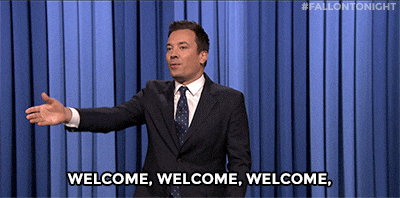 Look at your diet
I was eating way too much sugar and processed foods, and it left me feeling rather lethargic and unmotivated. So take a look at your weekly eating schedule, and see if there can be any room for improvement. Even if it seems like a big ask to completely switch up your entire eating routine, find one or two key things in your diet you'd like to change. Be patient and notice how you feel after a week or two.
Take part in charity initiatives
National organisations like Cancer Council hold multiple fundraising events across the year to support a cancer free future.
Relay For Life, one of their events, helps to remember loved ones lost, celebrate those who have overcome or are undergoing treatment and raise some much-needed coin to kick cancer's butt. It's also a great way to get those endorphins flowing.
Write lists
I'm a list fanatic. List-writing is a great way to help map out my life, and it makes me feel a bit more in control. My goals? I write them down. My current worries? I chuck them on a piece of paper. Things seem more manageable (and less scary) once they're written down and are able to be prioritised.
Delete those toxic relationships
We all have those 'close' friendships that constantly leave us drained and slightly anxious. It's a liberating feeling to realise that you don't have to keep these people in your life. Relationships are meant to inspire and support you. If not, kick 'em to the curb. Bye Felicia.
Exercise (I'm sorry)
Some of you may roll your eyes at this one and, for that, I am sorry. Actually, wait – no I'm not.
I was definitely someone who rolled my eyes when anyone told me that exercise would make me a happier person… until I join a gym and realised it was the most beneficial thing I could have done. I'm now a converted gym-lover, and it's done wonders for my piece of mind.
Speaking of exercise, with Relay for Life around the corner, this is a supreme opportunity to be social, contribute to an incredible cause and get yourself sweatin'. That's, like, many birds with one stone. So go and buzz your group chats, round up a team of mates and start planning.
Take from this list what you will but, above all else, try to start implementing some small changes into your life.
Because you're worth it.
Image: Twitter / Ellen DeGeneres