I am a person who basically refuses to pay for fitness. I'm sorry, but why are gym memberships so bullshit exxy? Is their particular brand of workout so incredible that my arse will be toned two sessions in? Is their equipment that I'm sharing with a million other people (nope, I NEVER exaggerate) so special that I get hotter just from holding them? I highly doubt it. Honestly, where are the people who can afford this?
Not I, and frankly even if I could I wouldn't because that money could go on other things, like beer. Instead, I have done the groundwork to find a happy medium between gym life and broke life.
Take Advantage Of New Gyms
The best thing about people following fitness crazes with the same enthusiasm with which they head out to a new restaurant is that there are new 'hip' places opening pretty much all the time.
The best thing about these new places is that they're super keen for your business and will offer the best free trials (and if you love them, sign up intro offers). A lot of them will give you a full week for free, or sometimes even longer for a bargain price.
Chain, Chain, Chains
Your next best bet is hitting up established gym chains. They'll often allow somewhere between a week to 3 days free trial. Think Anytime Fitness (thank you, 1 full week), Fitness First, The Fitness Playground. They're all pretty confident they have the goods to make you want to stay so they're quite relaxed with their trial periods, which is music to your penniless ears.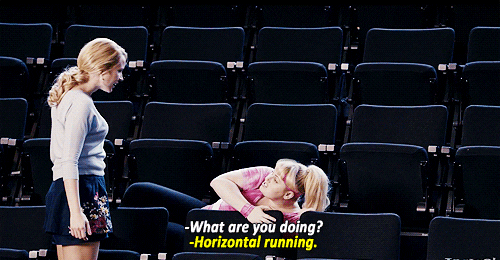 Just About Every Other Type Of Gym
Just about every gym or studio or boot camp ever will offer at least one free session to see what they're all about before committing. Never tried pilates? Check out your local studio, or 10. Barre classes, yoga, outdoor groups…imagine how many different muscles you're going to work in all those different workouts.
The only thing you won't flex is your bank account, amiright?
If you're one of those 'gym everyday' types, there is a high possibility that bouncing around from gym to gym is going to become draining. But if like me you're hardly a gym junky and 3 times a week is pahlenty, this isn't too hard to navigate.
Free Apps That Actually Make Free Workouts (gasp) Fun
Ok, this isn't a gym, but it's free and a legit workout, as long as you're dedicated enough to stick with it. Which frankly if you've gone to this much trouble to avoid spending money on your fitness you probably are. There's a whole bunch that any quick Google will reveal, from weight stuff to cardio.
Personally, Zombies, Run! is something I literally tell anyone who wants to start an exercise conversation with me. It's an app that turns your normal everyday run into a Zombie Apocolypse game, with your 'home base' talking in your ear with directions in-between playing your own music. he zombie sounds are kind of freaky and gross and make me run faster because I'm a giant scardey-cat. I don't even like running! But I like saving the world.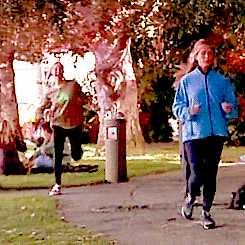 If You're Not Sleuth Enough To Keep It Free, Find A Deal
Chasing free exercise is not for the faint of heart, especially not once all the local options that basically hit you in the face on your walk to work so you have no excuse not to go to them are dried up. So let me introduce you to your next cheapest option and one of my favourite past times ever, Deal Websites. Groupon, LivingSocial, Cudo…there's a whole bunch and they have a buttload of special deals on all types of exercise so happy hunting!