In 2019, it's scientifically-proven (it's not) that each technological medium carries a different weight of importance. It's also scientifically-proven (it's not) that the specific medium you use to communicate said birthday wishes ultimately reflects the weight of your relationship with that person.
Do you text someone? Do you write them a cute card? The endless opportunities can seem overwhelming – stressful enough to send you into silence.
Well, never fear, you sensitive soul. Without further ado, we've compiled a list of every way you can wish someone a happy birthday and ranked them from most wholesome to most pathetic.
A FIREWORKS DISPLAY
Stunning. Immaculate. A huge mood. Everyone deserves to be treated to a birthday fireworks display – or at least a "HBD" in skywriting – from every acquaintance. I'm talking a ceremonious display of adoration from every single person you've ever crossed paths with, like Kevin – your trusty bottle-O manager – and Rafael – that steamy one-night-stand back in 2013. This is the crème de la crème of birthday wishes. Sparks are flying.
A FLASH MOB
No fireworks display? That's a tad disappointing. A flash mob shall suffice, though. A flash mob is a great way to demonstrate perseverance – learning the choreography can be challenging for some – nerve, and a dedication to the sesh. Extra points if they combine the HBD tune with Julia Gillard's misogyny speech remix or Lee Harding's "Wasabi".
SOME FLOWERS & A HUG
Sometimes all you need is a hug, alongside some flowers that'll wilt in 24 hours. But in all seriousness, it's a grand display of affection if someone spends some coin on your petty self, regardless of the purchase's shelf-life.
A CALL
A call is a practice reserved for those extra special relationships. In theory, it's a really nice way to check up on someone. In reality though, the very thought of a phone call can send many into a state of panic. There's nothing worse than being jolted by the sound of your vibrating phone, and then feeling absolute terror about the fact that you'll actually have to use your vocal cords in order to communicate.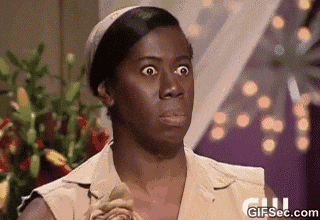 A TEXT
It's safe to say that a cute text is the common way to wish someone a happy birthday. It's a rather personal acknowledgement, and requires someone to tap the actual message icon, create an actual text, type in your actual name and actually write "HBD! <3 <3". That's heaps of effort, so applause to anyone who engages in such a strenuous activity.
A COUPLE SHOT OF THEM LOOKING HOT
This just crosses so many boundaries. You know when it's your birthday and someone posts a picture of you two, but they look stunning while you look like a dog's breakfast? Dog act. (We've all done this before, and will continue to do so.)
AN FB MESSAGE
An FB message is like iMessage's ugly, less-interested sister. I don't mean to offend Messenger at all – I'm open to endorsements – but it's just a tad less personal than a text. Facts are facts, people.
A REPLY TO THE IG STORY
Not personable, quite uneventful, but a wise technique if you wish to coincide the birthday well-wishes with your inevitable plan to slide into their DMs. After all, it's more of a wholesome way to engage in a DM conversation with them instead of merely replying "wyd asduyfuhix b" to their story at 2AM Sunday morning.
A NUDGE ON MSN
I don't even know why I included this one, but I just think it would be so magical if someone nudged you on MSN for your birthday. Maybe I just strive for a simpler time.
A "HBD" WALL POST
PATHETIC. A "HBD" post on the Facebook wall takes the cake for being the most lacklustre, pathetic ways to wish someone a happy birthday. It's the least personal thing you could do. This mode of communication is dedicated to Karen, the lady from work you've never spoken to, or Regina, that chick you once did a group project with at uni. No room for intimacy at all. If you're posting on their wall, you're posting it just so people can publicly see you're acknowledging their birthday. You would have just DM'd them otherwise, after all. BYE FELICIA.
Now that science has spoken, think long and hard about how you're going to wish your comrades a merry birthday next time. Don't be Karen from work – put in some effort in, like choreographing a cute routine to Khia's "My Neck, My Back (Lick It) (Explicit)". Or perhaps you want to be a little bit sassy and post the ol' 'hbd x' on the wall. It's your life, sis. Do your thing.