PEDESTRIAN.TV has partnered with The Body Shop to help y'all with the latest charitable present ideas this Christmas.
Picture this: Christmas is rolling around and you're having your annual freak-out about what to get your family, friends and loved ones. In the past, chances are you've purchased some last-minute, disposable goodies that have no meaningful relevance. Some choccies, maybe, or some patterned socks. Hey, we're not judging – we've all been there.
This year, though, you've decided to turn things around and contribute to those across the globe in need. Go you, you good thing! After all, most of the charitable gifts and vouchers literally cost less than two Gin & Tonics from your favourite bar, and you've realised how fortunate you already are.
So, let's dive into the best charitable and ethical Christmas presents going around at the moment.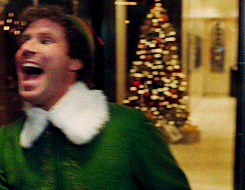 Every gift you buy from The Body Shop during November and December will contribute to their donation to the Woodland Trust and World Land Trust. This will help fund the protection and re-wilding of at least 10 million square metres of land in the UK's Wye Valley and Forest of Dean, and the Armenian Caucasus Wildlife Refuge.
A wide-array of products perfect for Chrissy presents and stockings are on offer, such as The Body Shop's Beauty Advent Calendar, Peppermint Candy Cane Santa Sack and Vanilla Marshmallow House of Treats. Pictured above is the Strawberry Bliss Box, complete with strawberry shower gel, body butter and soap, as well as a red bath lily. Strawberry-smelling and charitable – the perfect combination, to be honest.
This year, Cotton On are selling seven types of enamel pins, with each pin representing a different service or material that your purchase will donate to. Starting from $5, you can choose for your pin to provide children with learning materials, sanitary items, clean drinking water for a year, vaccinations, entire school terms, maternal and child healthcare services or bikes.
There's a whole lot of waste that gets produced around Christmas time. For the coffee aficionado in your life, this Pod And Parcel produces biodegradable coffee pods so that not only will you have your cuppa joe in the morning, you can also feel good about not screwing up the environment when you do so. They're also all compostable and the coffee is all from Melbourne, so you're supporting your local industry. Gold star for you, mates.
Okay let's be real, pets are just as much a part of the family as anyone else and you're probably gonna wanna spoil your fur-baby as much as you would an actual human. By buying their goodies from Rufus & Coco, you can feel doubly as good coz they donate a percentage of all their profits to the Australian Pet Welfare Foundation, which works to end unnecessary pet euthanasia.
So think about what you're buying, friends. It might be a mad dash for the shops on Christmas Eve, but that doesn't mean you can't give a buncha gifts that mean something – and your fam will be v. impressed with your gumption, so that's a win for everyone.
Image: SolStock.