Far Cry 5 is finally among us, and by all accounts, folks are loving the dense fictional lands of Hope County, Montana. Hell, I'm only a few hours in and I've already driven three different cars into a lake, flown a plane, caught 2 fish, and been attacked by a turkey.
As far as publishers go, Ubisoft is definitely up there with the best, and the best know how to a have a bit of stupid fun from time to time. The company has dedicated an entire support page to one of the optional companions in Far Cry 5 – a dog named Boomer.
The page essentially answers the one question we all have when we first meet a dog, whether it's in a video game or real life – are they a good boy or girl? Folks, Boomer is definitely a good boy.
A whole dang page for the good boy Boomer. Does he deserve it? Of course he fucking does, don't be silly. In the game, Boomer will fetch you weapons, attack enemies, and even sniff them out for you, marking their locations. If that's not good boy behaviour, I don't know what is.
The page also has a sweet little card for Boomer, the very good boy. Look at it. LOOK.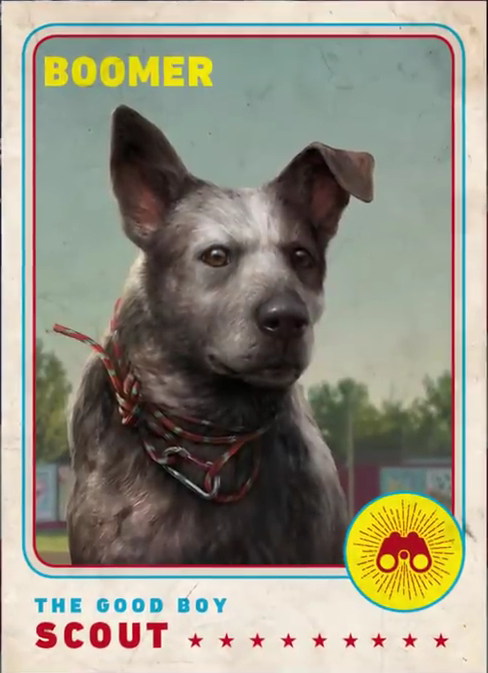 Boomer is nothing short of a goddamn lord. If you don't pick him as a companion at least three times, I simply must conclude that you hate all dogs.
Image: Ubisoft