Say goodbye to your loved ones, Saturday nights and all-around productivity, because Sims 4 is currently available for free on both Mac and PC. You now have no choice but to hibernate for the rest of the year. *Screams in Simlish.*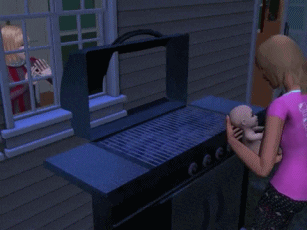 The free download, available once you sign into Origin, has sent shockwaves throughout the Twittersphere, leaving many loyal Simmers feeling rather salty about previously having to splash the cash. Coming from someone who spent $30 last year to buy Sims 3 for my Mac, though, I don't have any qualms – the more 'Sims' players the merrier, to be honest.
Either way, 'Sims' drama is now my kink.
Wow so Sims 4 really out here being free. Wow. After I dropped all that money. WOW pic.twitter.com/rPPm0F0c0U

— PleaseBrainStop (@PleaseBrainStop) May 21, 2019
Anyone who gets the Sims 4 while it's free is not a true Simmer ????????????

We don't like yall pic.twitter.com/xkzKoNMPhG

— Floral Bonnet Sage (@BonnetSage) May 21, 2019
Head over to Origin for your no-fine-print, super-free, orgasm-inducing free download of 'Sims 4'. Prepare to dive head first into an ocean of nostalgia, woohoo-ing and kaching/rosebud codes.
You have until May 28 to get it for zero dollars. Once downloaded, it'll still be yours for free once the promotion ends.
This is obviously the standard edition without any expansion packs, but who really gives a fuck? Free 'Sims' is free 'Sims'. All I want to do anyway is make Sims peck, elaborately design their interiors and ultimately drown them in a pool. (Don't worry, I'm talking about this with my therapist.)
Alexa, play Katy Perry singing "Last Friday Night" in Simlish.
motherlode, motherlode, motherlode, motherlode, motherlode.