Some time ago us Muggles found out a brand new Harry Potter game by the name of Harry Potter: Hogwarts Mystery was on its way. There was a trailer, a major reaction on Twitter followed by tons of scrambling for the Beta version of it. But that was all we really knew until today – April 25, April 25, April 25 – it officially comes out April 25. AND, a whole bunch of Harry Potter actors are voicing their iconic characters.
If you haven't seen the trailer yet, here it is below.
So, the game is set in the 1980s after Voldemort tries to kill Harry but ends up giving him a section of his shitty soul instead. Harry hasn't actually attended Hogwarts yet. So no Fred or George or Oliver Woods. Although this would have been cool, this time frame allows players to have their own amazing Hogwarts experience.
Just like any role-playing game you get to create your own distinct look and just like any other student attending Hogwarts, you get sorted into your own house and get to start your own shit-storm in the toilets with a troll.
The game is actually already available for android users but the only thing is, it's still under development AKA it's seriously unstable and crashes a lot. But now the developers behind the game, Jam City, have let us know that all will be well come April 25 for both iOS and android users.
And not to make you say "bloody hell" over and over again like Ron but Jam City also announced that a couple of your fave actors from the series will be reprising their beloved roles in the mobile game.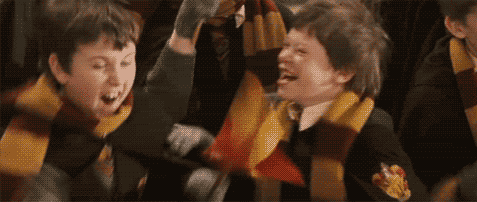 These magnificent actors include Dame Maggie Smith as Professor McGonagall, Warwick Davis as Professor Flitwick, and Michael Gambon as Professor Dumbledore. 
This ain't no joke.
It was an honor to show Warwick Davis, Michael Gambon, and Dame Maggie Smith the #HogwartsMystery avatars of the iconic characters they originally brought to life in the Harry Potter films! See these familiar faces and more in #HogwartsMystery coming April 25. pic.twitter.com/pkgyYyRyQ6

— Harry Potter: Hogwarts Mystery (@HogwartsMystery) April 5, 2018
"AND MORE".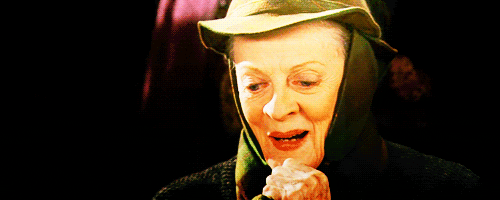 They're talking Gemma Jones as Madam Promfrey, Zoë Wanamaker as Madam Hooch, and Sally Mortemore as Madam Irma Pince. 
Fans were already pretty happy with an animated Professor McGonagall but now we actually get to hear her voice again. #AhHhhHh
You can learn more about the game and pre-register HERE.
(Pssst, if you pre-register, you get an animated Hogwarts letter and it'll give you a bloody dose of nostalgia.)
Image: Harry Potter: Hogwarts Mystery