You may recall from last week that Billy Mitchell, villain of cult documentary The King of Kong and master of Donkey Kong high scores, was stripped of his world records after it was revealed that he used software emulation to achieve some of his stratospheric gaming highs. For many who had observed his slimy persona in the documentary and beyond, this was poetic justice.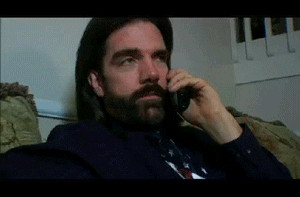 Well, Billy isn't taking this lying down. Nope – the former champion is firing back at video game record-keepers Twin Galaxies, claiming that he is able to prove his high scores are all above board. Much like The King of Kong, the stakes here are incredibly low, but it is nonetheless weirdly compelling to watch this man attempt to reclaim his only shot at glory.
According to Mitchell's statement, which he provided to Old School Gamer Magazine – a publication I refuse to acknowledge exists – he has "documents" and "witnesses" who will prove beyond shadow of a doubt that he did not cheat, and that his world records should still be considered valid. As it stands, his Donkey Kong and Pac-Man world records have been totally wiped.
Here's his full statement, delivered with the true bombast of a movie villain:
Hi, I'm Billy Mitchell. We're here at the Midwest Gaming Classic. I'm here with Old School Gamer Magazine. I've been asked to address things that are recently in the media. The fact of the matter is now there is a true professional due diligence being done to investigate things that happened as far as 35 years ago.

In a professional manner, not in a shock-jock mentality designed to create hits, we will show that everything that has been done, everything was done professionally, according to the rules, according to the scoreboard, the integrity that was set up. Not 2014 forward by the current regime who wants to reach back 35 years. Everything will be transparent, everything will be available. I wish I had it in my hands right now, I wish I could hand it to you. But it's taken a considerable amount of time, witnesses, documents… everything will be made available to you.

Nothing will be withheld. You absolutely have my commitment to that. We've been at this since 1982, and it's not gonna stop now.
Power to you, my dude.