I can pinpoint the exact moment I fell in love with my TV boyfriend, Seth Cohen (Adam Brody) from the classic noughties series The OC. It was, in fact, when he appeared as Dave Rygalski in that other noughties classic, Gilmore Girls.
Clearly it doesn't matter who Adam Brody plays, I just froth him. But I do remember watching The OC and shrieking when we finally met do-gooder lawyer Sandy Cohen's (Peter Gallagher) son, Seth, in the flesh.
I was excited to see the actor again, and the character of Seth did not disappoint. In fact, there hasn't been a single TV character since that I've been more in love with than him.
This character did wonders for every real-life guy out there who wasn't a jock (like Luke Ward (Chris Carmack), who never blew my skirt up). Or for fellas who were just nice, and didn't feel the need to be a tortured bad boy skulking around in a Chesty Bonds singlet all day (nope, I never was a Ryan Atwood (Benjamin McKenzie) gal).
Seth Cohen was a geek, and he owned it. And in doing that he brought geek culture to the forefront of pop culture, and made it okay – nay, cool – to play video games, be slightly neurotic, listen to Death Cab For Cutie, read books, be sarcastic and have a pet toy horse.
He was also endearingly terrible with girls, and not in a fuckboy way, just in a nerd-who-became-cute-but-wasn't-ready-for-it-way. Remember him juggling the dual romance of Anna Stern (Samaire Armstrong) and Summer Roberts (Rachel Bilson)? He straight up couldn't handle it and even wagged school so he didn't have to face them.
When he was finally with Summer, it soon came time to get down and dirty. Only, he was so nervous it was a complete disaster and if the same can be said for most of my teenage fumblings, tbh. Really, Seth is the only thing that made the hugely dramatic Southern Californian drama, with its outrageous storylines, at all relatable to not only me, growing up in suburban Newcastle, Australia, but to everyone watching the show.
As the series went on after Marissa Cooper's (Mischa Barton) death and became arguably shitter, Seth's story arc did include a brief addiction to pot. Seriously, is this as problematic as this character got? Even his drug habit was endearing, FFS.
As well as choofing wayyy too many bongs in later seasons, Seth also had to weather the storm of a long-distance relationship with Summer, who studied across the country. But guys? Seth and Summer made it work, because of course they did. You don't fall in love with someone in primary school and name your freakin' boat after them for nothing.
Seth was such a good boyfriend that Summer – or her IRL alter ego, Bilson – actually dated Brody IRL. If that's not a big enough endorsement to his character, what is? (And famously he's now married to Blair Waldorf / Leighton Meester which is the stuff of teen drama crossover dreams.)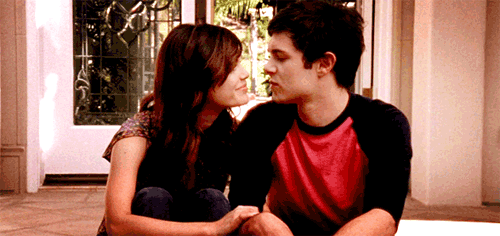 Basically, after The OC aired I used Seth Cohen as the yardstick to measure all my future boyfriends against — before you close down this article because you have decided I am an insane person, hear me out. My long-term boyfriend is a cute, nice boy who plays video games, drew comic book characters in high school, good taste in music and no I won't comment on his weed usage in this forum.
But basically, I got my Seth Cohen-ish bloke in the end. And for that I thank you, OC. 15 years ago you set a ridiculously high guy standard for me that I'm bloody glad I stuck to.
Happy birthday to the greatest show of all. Catch it all on Stan right now if you're feeling nostalgic.
Image: The CW