Recently I was a bit flat and also a bit anxious, so even though I'm in my 30s, I obviously called my mum to bitch and moan about my life. This is because my mother is a very wise woman, the Oprah Winfrey of Newcastle, NSW if you will. And she gave me one piece of very sage advice: "Darling, you need to lie on the lounge and watch this show called Shetland, goodbye."
Me being a very dutiful daughter, I did what she said, booting up Netflix and finding the aforementioned programme. She had warned me that I might struggle because every single person in the show speaks in a very strong Scottish brogue and I've always struggled to understand that particular accent for some reason. (Solution: I watched it with subtitles.)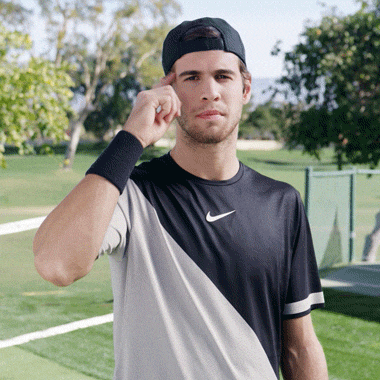 Anyway, the whole point of this article is for me to tell you this: if you enjoy crime shows, particularly the moody, rain-sodden sub-genre of British crime drama, and you for some reason haven't watched Shetland, you need to immediately. I smashed through an entire season after that chat with my mum (which granted wasn't a hugely impressive feat given BBC shows are, like 2 episodes in a season) and I haven't looked back. I'm obsessed. Addicted. And it's all because of DI Jimmy Perez.
Played by Scottish actor Douglas Henshall, Jimmy is the token troubled middle-aged detective with the nice outerwear and he's the star of the show. He's a good cop, wonderful stepdad, still-grieving widower, caring boss and very empathetic person. He's very level-headed and only rarely loses his shit. He wears lovely jumpers. And he gets shit done.
His main offsider is DS Alison "Tosh" McIntosh (played by Alison O'Donnell), who in the first episode arrives at the crime scene hungover as hell wearing a weird still-drunk-while-getting-dressed outfit and promptly throws up when she sees the dead body. Relatable content.
There's plenty of other great characters on the show but I need to point out here the one bad thing about the show: there was a police station dog for like two seasons who disappeared with no explanation. RIP, dog. We barely knew ye.
The other amazing part of Shetland is the bloody SCENERY. Honestly, it is no great surprise that Scotland's been voted the most glorious place on earth or whatever. It's gorgeous. This particular show is set in and around the Shetland Islands, which Wikipedia tells me is an archipelago located north of the Scottish mainland quite close to Norway, which NO SPOILERS comes up in the show in certain episodes.
Apparently the show isn't filmed in actual Shetland that much, but all over Scotland in Shetland-like locales. Nevertheless, it's a visual delight. The crimes all seem to take place with breathtaking backdrops in areas that you honestly wouldn't mind being murdered in.
Cop this:
And this:
And this is Jimmy's actual house:
Another great part about the show is the actual mysteries. They are baffling, dark and gripping. I'd still find myself thinking about them when I was trying to go to sleep and trying to figure out the who and how and why. And I watch and read a lot of crime content, so I figure that if it hooks me in then it's gotta be good.
The first few eps are double eps, then in Season 3 it extends into a 6-episode mystery and continues that way for Season 4 and 5 (5 is not on Netflix and therefore I haven't seen it, no spoilers in comments please!). The first couple of mysteries are taken straight from crime writer Ann Cleeves' "Shetland" series, but from Season 3 onwards the mysteries are written just for the show. These mysteries often move out of Shetland for parts of the story, and maybe that's why we don't see the dog so much??! Yes, I'm still hung up on the damn dog, okay.
Anyway, telling you anything else would just be a spoiler, but if you like shit like Broadchurch, Happy Valley, and any of that Scandinavian crime stuff, you will love Shetland. It's Friday arvo as we speak, so cancel all your weekend plans and get bingeing. The missing-and-maybe-dead dog would want you to.