Sometimes when you're in the news business you need to eat humble pie and admit you got something wrong. It hurts, but you owe it to your readership to admit when you screwed up. That's how you engender trust – and trust is simply so, so important in an era of increasing partisanship and misinformation.
To that end, I make this confession: when I said PEDESTRIAN.TV was to show you what The Shape of Water's fishman dick looked like, I was wrong. The custom dildo I showed you was not an accurate representation of the merman's junk, and I was wrong to claim it was. We know this, because director Guillermo del Toro has been forced to comment on the wayward sex toy.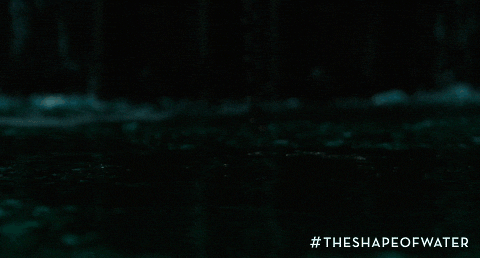 When asked about it at an Oscars screening of the film, del Toro said that the dildo was "not accurate," and also complained that "Dunkirk doesn't have that problem." With all due respect, Mr. del Toro, if you make a film about a mysterious fishdude who fucks, and you even include dialogue explaining the mechanics of said fishdude's cock, then people are going to speculate.
"I don't think it's an accurate representation," del Toro went on to say. "It's some form of fan art, I guess."
Obviously, the interviewer pressed harder – because if del Toro was willing to shoot down an honest dildo maker's interpretation of his merman schlong, then he could at least do us the common courtesy of explaining what it actually looks like. The people want to know. Alas, no:
It's not explicit in the movie, but in large swarms of fish, they switch gender if they need to. I just wanted to have that in the design in my mind. It was important for me. But I didn't do sketches either in my notebook or on my bathroom walls.
This just opens up further questions. But regardless, the core conceit of this post remains: we got it wrong. The moment we find out what the fish man's chongus actually looks like, you will all be the first to know.
The dildo itself is still very real. And you can buy it. Here it is again: