We often celebrate great relationships between lovers in television but I think it's also important to recognise the great relationships between friends and a clear winner in my mind is the epic bromance between Scrubs bois J.D. (Zach Braff) and Turk (Donald Faison).
Their mateship is the crowning jewel of the series and whenever these two share a scene together, you just know that LOLs are about to ensue.
But while their comedic scenes are absolutely A+, it's the softer moments where they acknowledge just how incredible their bond is that really gets to me.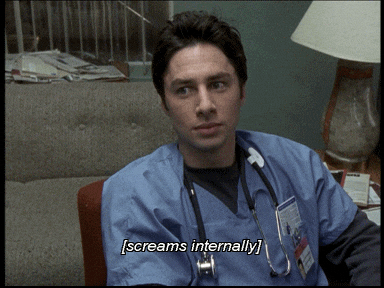 With every season of the iconic series now available to stream on Stan, we've taken a look back at some of the greatest bromance moments between these divine besties.
1. Their beautiful origin story
2. When they can't help but laugh at shit (literally) at very inappropriate moments
3. When their friendship was gross but adorable
4. Any time they matched their batshit crazy lewk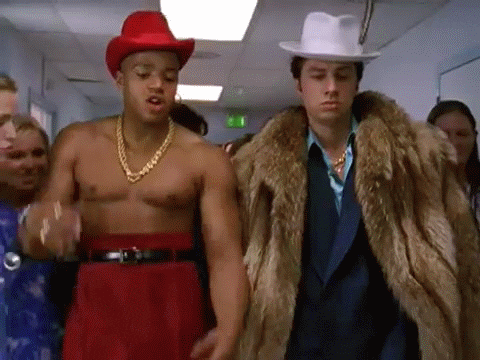 5. But while they're more than comfortable looking foolish together, they'll be damned if they're gonna let their m8 look foolish without them
6. When they play wingman for each other using ~interesting~ methods
7. When the best thing for their mental health is their other half

8. When their friendship transcended stupid gender norms
9. Whenever they're comfortable being physically affectionate in public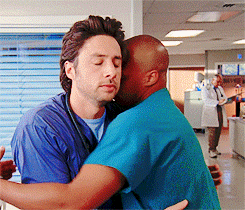 10. When we're reminded that they're a huge part of each other's past
11. And their future
12. One word…