Well halleloo, the third installment of RuPaul's Drag Race All Stars is premiering on January 26, but we've been spoilt with the first 15 minutes of the new season being dropped this morning.
Not one to shy away from a good pop culture reference, we're met with previous winners Chad Michaels and Alaska Thunderfuck 5000 dressed as handmaids from The Handmaid's Tale, theorising over who will take out the crown and join them in the All Stars hall of fame.
We're then introduced to each queen in the running for the spot on the top of the podium, looking back at the fashions of seasons past – and all the times they blatantly disregarded RuPaul's advice and totally fucked it up.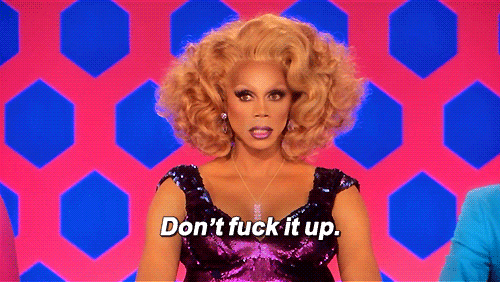 I don't want to totally ruin all the queens' grand entrances for you because that is SACRED viewing but here are some notes:
Trixie Mattel: 90's Barbie, shouldn't have come in first dammit.
Milk – Weird AF aunt's dress-up box, has been modelling for fashion houses since Season Six.
Chi Chi DeVayne – Still a Southern queen. Trixie asks if the workroom just "got swampier".
Thorgy Thor – Still looking like an eccentric clown, Chi Chi isn't happy.
Morgan McMichaels – "LOOKING GOOD FOR A DEAD BITCH" I'm screaming.
Aja – Says she "felt like the ugly ducking", admits to having a bunch of work done.
BenDeLaCreme – Out of drag he's a Jughead cutie, still 1950's housewife vibe, repurposed gown from Season Six.
Kennedy Davenport – Now Chi Chi's drag mum, Trixie is convinced Kennedy is actually Chi Chi from the future. FIRST TONGUE POP OF THE SEASON YESSSSS.
Shangela – Arrived in a big ol' box, has upped her drag game since Season Two where she knew NOTHING.
Ok I hope that's detailed but also vague enough for you to get a good idea.
All the queens fuss over each other and throw shade in their talking heads, and are then summoned to the screens to hear from Mama Ru, who then pops out of the door and announces that the games will begin…as soon as the final queen shows up. Personally, I'm hoping it's Ornacia, the most underrated queen ever to grace that workroom.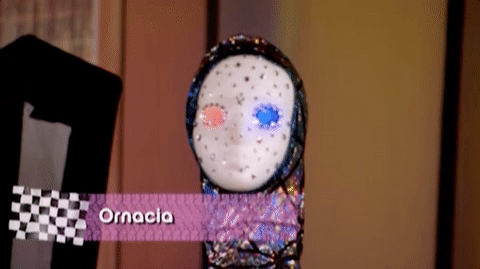 Who is it? Nobody knows. All will be ru-vealed on Friday when the first episode premieres.
And don't worry, we're going to be recapping every episode this season! Hang onto your thigh padding, hunties, and be ready for PEDESTRIAN.TV to spill the tea every damn week.
Peep the first big scene over HERE, it's bloody good.
If you don't have 15 mins to spare, here's all the entrances cut down to a tidy minute.
RuPaul's Drag Race All Stars 3 on Stan, who are streaming it same-day as the US.
Image: RuPaul's Drag Race / World Of Wonder