Nearly 30 years since the last full series hit televisions – back when you'd have to tape it onto a VHS if you wanted to watch it later – it's looking like the gang's getting back together for a full fifth series of UK cult classic, Blackadder.
Now, it's not the first time these whispers have kicked around the traps, but per The Sun, the show's original lineup of Rowan Atkinson, Hugh Laurie, Stephen Fry, and Tony Robinson spent some time together in London recently and decided that it's absolutely time for another run of the program.
There have already been talks from original co-writer Richard Curtis that he wants to put together a one-off special, but now it's possible that they might go the whole nine yards with Edmund Blackadder at the helm once again.
Though it's all ~sources say~ chat at the moment, we've got our fingers crossed that a modern-day instalment of the stupidly-funny satirical look at life under the British monarchy will make a return to our screens soon.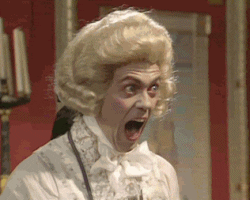 It's reported that the fifth series will likely have Edmund Blackadder as a university lecturer, though it's not yet clear how he's somehow related to the previous iterations of Blackadder – and in-turn, the royal family itself. It's also expected that his boofheaded right-hand-man Baldrick will be reprised by Robinson.
Over the years, Blackadder has seen cameos and guest appearances from some of the UK's best comedic actors, including Robbie Coltrane (who went on to play Hagrid in Harry Potter), Miriam Margoyles (who you'd know as Professor Sprout), The Young Ones' Nigel Planer, and the late, great Rik Mayall.
Rowan Atkinson and the show's original co-writer Richard Curtis have reportedly been considering guest appearances by Tom Hardy and Russell Brand for the next chapter of Edmund Blackadder.
We're mostly just stoked on the fact that we might just get some absolute pearler one-liner sledges from Atkinson again.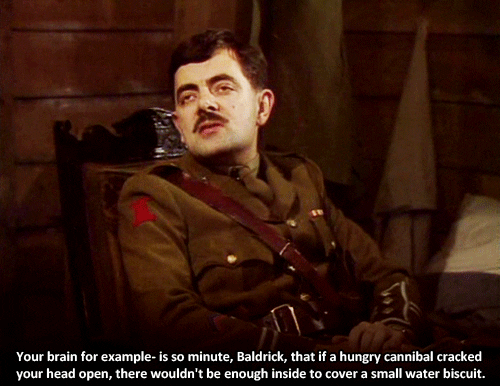 While we wait with bated breath for the reboot to be confirmed by the Blackadder gang, you can binge a full re-watch of all the old series on Stan, or catch the second series on ABC iView.
Source: The Sun
Image: Getty Images / Photoshot