Mulan – one of the quintessential animated Disney films of our childhood is coming to life. Obviously, a lot of people are a) excited and b) worried. Lots and lots and lots of rumours have been floating around the internet, some of which have turned out to be true despite our many tears while others are completely false. In the past two days the movie's reportedly copped a coupla y'huge Chinese stars so time to start the countdown.
The film will be directed by Niki Caro (Whale Rider – the film we all analysed in Year 7 English) and has a planned release of 2020.
So, here's what we know about Mulan so far.
The Plot
Mulan still disguises herself as a man, trains, and hits the battlefield – that's staying the same.
The rest gets slightly messy so prepare to scratch your head and or scream into the abyss… especially because there's been absolutely no word about Mushu yet. Dodgy CGI or Eddie Murphy makes a comeback? You may think, "no biggie, it'll happen" but look, the remake has had major re-writing so I'm personally worried.
Exhibit A:
Out of all the things causing a raucous from Mulan fans, it's the glaringly obvious lack of one Li Shang – tough warrior yet awkward stud-muffin – that's causing a bloody riot.
How could you cut out a main character, HOW?
Instead, we have Chen Honghui who according to the casting call is described as "in his 20s, strapping, cocky, and handsome" (classic).
"Honghui is another recruit who joins Commander Tung's unit, bullying streak to him, he quickly realizes that Mulan is his chief rival, but does not realize that she is a woman… after learning that his rival is a woman, his intense feelings of rivalry turn into something very different, something like love." 
Or you could just stick to the original and bring back Shang. UGH.
Although, this casting call was way back in 2017 so maybe there's been some changes… maybe.
The Music
I'll Make A Man Out Of You is fucking iconic and so is Reflections but the verdict's still out on the remake being a musical. Which is… interesting because Mulan is 50 per cent epicness and 50 per cent epic music.
But then Caro told The Hollywood Reporter  that it's still early days and,  "We're still exploring the role that music's going to play in it, but for sure there will be music."
So, there's still hope.
The Cast
Liu Yifei will be our fierce warrior, Hua Mulan who disguises herself as a male to take her father's place on the battlefield. The Chinese actor is known for her works in The Forbidden Kingdom and The Chinese Widow. 
Donnie Yen, known for the Ip Man series, Rogue One, and for being an absolute living legend will be playing Commander Tung, a mentor and teacher to Mulan. Yes, he's a new character.
That's one badass mentor.
Gong Li (Memoirs of a Geisha, Miami Vice, Curse of the Golden Flower) is set to play a villain. This new character's reportedly a powerful witch so I guess crazy hun dickhead Shan Yu is not a thing anymore in the remake.
Jet Li (iconic and in most epic martial arts films) is reportedly in final talks to play the emperor of China. 
Xana Tang (Power Rangers) has been cast in another new role as Mulan's sister. Xana's a Kiwi so that's probably the closest us Aussie's are going to get to dipping a toe in this major remake.
Round of applause for proper casting.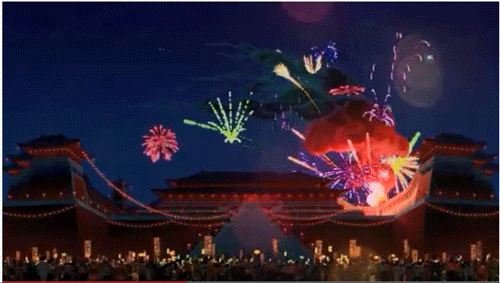 Mulan is set for release March 27, 2020. 
Image: Mulan