Light of our lives, Margot Robbie has signed on to produce a 10-episode series focusing on the work of Shakespeare, retold from a female and modern perspective. And it's in partnership with our ABC and will team local talent together which means Donna Freedman Margot has not forgotten us.
The series will be produced by LuckyChap, the production company founded by Margot and her husband Tom Ackerley in 2014 in Los Angeles. It may have only been three years but LuckyChap has already seen success with its hand in I, Tonya and Margot's highly anticipated thriller flick, Terminal. 
Also in the production deal are ABC Studios International and Hoodlum production company so it looks like this is going to get some major traffic.
The production companies involved have yet to announce a series name but they have confirmed the ten standalone episodes will focus on different works by Shakespeare.
Luckychap said in a statement,
"We are thrilled about this Australian partnership as an opportunity to showcase unique, distinctly female voices in writing, and to demonstrate the high quality of the Australian film and television industry…The project will share diverse points of view, from writers representing the different cultures and areas within Australia, which many would not readily associate with works of Shakespeare."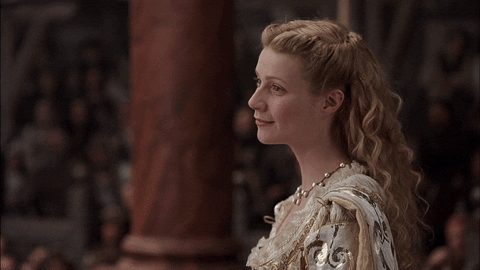 Same.
Will Margot also return to our tellies? Here's hoping.
This untitled series will be Margot's latest work catapulting women to the front lines of the film industry. Another is Shattered Glass, the epic feminist series set in the world of Wall Street.
In the mean time Margot's latest film, Terminal released a little but hugely creepy teaser trailer yesterday. The film, not to be confused with The Terminal starring Tom Hanks is no rom-com. It's actually about assassins out for blood, a mysteriously dead teacher, a janitor, and a waitress who ain't who she seems to be. And the cast is a head-turner. Margot Robbie, Simon Pegg, Max Irons, Matthew Lewis, and Mike Myers. SO, Margot with Shaun of Shaun of the Dead, the dude from Stephanie Meyer's novel-turned-film called The Host, Neville Longbottom, and Shrek. 
You can check out the teaser below.
Source: Deadline
Image: Getty Images / J. Kempin