We're still hella invested in the dumpster fire drama going down on the current season Married At First (MAFS) but a time will soon come when a new crop of contestants walk down the aisle… and that contestant could very well be you.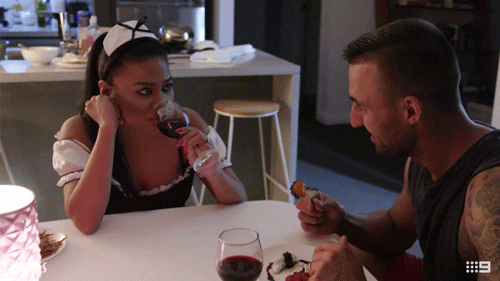 Channel Nine is already looking for some new Aussies who are willing to sell their souls to the earthbound devil that is reality TV all for the sake of lurve and/or Instagram followers (whichever one you're after).
The official Insta account of the smash hit dating series has shared a post asking punters to apply to be in the next season of the show.
"Love could be just a few clicks away…" the caption teases.
Fans are encouraged to head to the website MarriedAtFirstSightCasting.com.au and follow the prompts to put yo'selves forward.
The website poses the following questions to potential signer uppers:
Are you single and ready to meet the love of your life?
Are you willing to put your heart on the line for a chance at finding your soulmate?
Are you prepared to put your fate in the hands of our relationship experts to help you find your perfect match?
 
If you answered yes to all of the above then we want to hear from you!
The website stipulates that you must be over 25 years old, an Aussie citizen or permanent resident, single and genuinely looking for love (honey, pls) and available to film for up to four months between August and December of 2019.
It really should include a disclaimer that you must either be batshit insane or at least willing to be paired with batshit insane people but I mean, I guess you already know the name of the game by watching the current cooked season.
Anyway, good luck!