One of the great '90s movies – which is a huge call, because in my opinion it was basically the golden age of quality cinema – has got to be A League of Their Own. The film, which starred Tom Hanks as the boozehound coach of a ragtag but pioneering 1940s women's baseball team featuring the likes of Geena Davis, Madonna and Rosie O'Donnell, was a hilarious girl power triumph. And in wonderful news outta Hollywood today, the classic film is copping a TV reboot.
As if that wasn't exciting enough, ya girl Abbi Jacobson, she of Broad City fame, is the one bringing the series to our screens. YAS, KWEEN.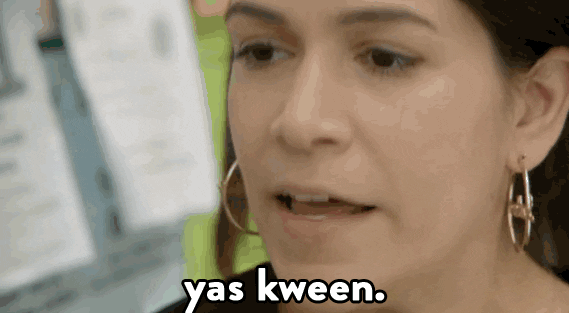 The Hollywood Reporter says that Jacobson will serve as writer and executive producer on the series, alongside Mozart in the Jungle writer/director/producer Will Graham.
Amazon has picked up the in-development project, but no cast has been announced yet as negotiations are still underway, according to THR. The outlet reports that the half-hour comedy series will be "less [of] a traditional reboot and more as a modern look at the story."
We kinda hope that Abbi stars in the show herself and drags her mate Ilana Glazer to join her in the All-American Professional Girls Baseball League.
Highly doubtful, but we can dream.
Image: Supplied