According to a recent study, having a work wife (a partner-in-crime in the workplace) can lead to increased productivity and overall happiness at work.
If you're looking for an example of what a work wife is, look no further than Kelsey Peters, Hilary Duff's character on Younger who has returned for a sixth season of girl power.
Kelsey, the spicy and bubbly work bestie of Liza Miller (Sutton Foster), literally embodies all the glorious traits you'd want in a water-cooler pal.
We're first introduced to the girl in a scenario that's probably all too familiar to you and your own work wife: Bitching about the boss in the office toot.
Kelsey introduces herself to new girl Liza and offers a few handy words of warning before vowing to have her back as she joins Empirical Press.
And throughout the course of the show, she certainly makes good on her offer.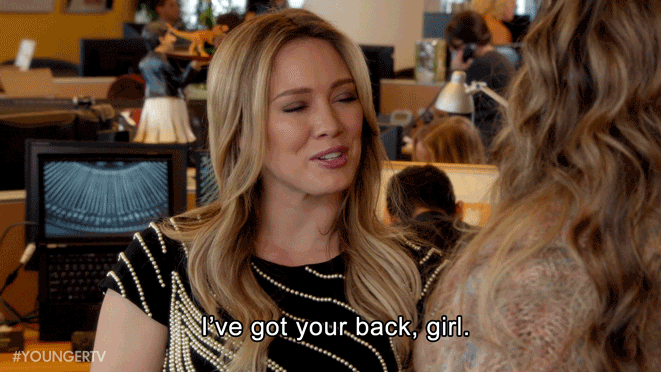 a fabulous start to their friendship / work partnership
Kelsey often acts as Liza's confidant, her fairy godmother, if you will, who provides sage advice whenever her friend is in a jam, whether it's about a work drama or a personal issue.
And that, my friends, is the key to a good work wife.
Whenever shit hits the fan at work, Kelsey's always there to vent to and troubleshoot a suitable solution to whatever career-related debacle is going down.
But she's also on hand to talk about whatever boy troubles are plaguing Liza at the time.
And she's not just there for Liza during business hours, Kelsey often invites her work wife out for much-needed after-work bevs as a means of letting off a little steam after the hectic work day.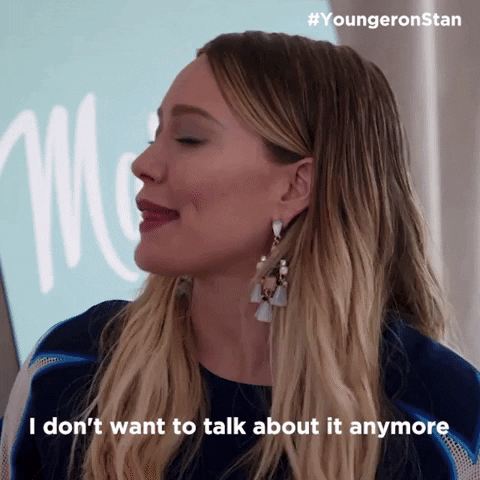 QWEEN
Another way that Kelsey makes the case for work wives is by being super supportive and encouraging at all times but also telling it how it is so as not to lead her friend into failure.
If Liza has a fucked idea or is heading down the wrong path, Kelsey will find a way to tactfully advise her friend whilst also sparing her feelings.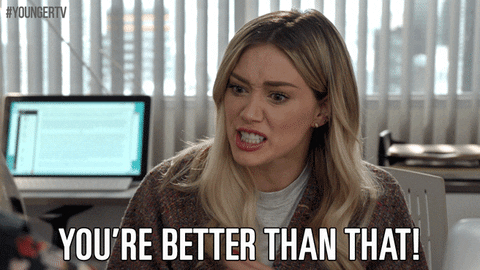 see? forceful but supportive
So if you haven't already nominated someone at work to be your work wife, it may be time to start searching for your very own Kelsey.
Ask a colleague out for an after-work wine or shoot him / her an email to ask how their weekend was or offer to help them out with a project.
The sooner you find your Kelsey, the happier your professional (and personal!) life will be.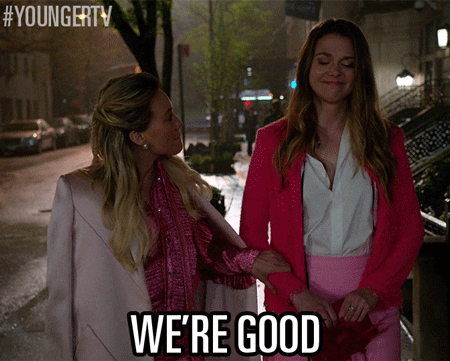 The first episode of Younger season six has officially landed on Stan with a new ep dropping every week.