The way I see it, there are two types of people in the world: The type who think the Jordyn Woods / Tristan Thompson cheating scandal was an absolute stitch-up. And the type who believe everything that happens on Keeping Up With The Kardashians is 1000 per cent legit.
I, myself, am the former and if you're the latter, you're probably not going to enjoy the rest of this article but bless your happy little heart for believing the best in people. Don't ever change.
[For all the evidence on why I reckon the cheating scandal was a con-job, suss out our thorough investigation].
I digress. Mere months after Woods got bLaCkLiStEd by the Kardashians, she has suddenly landed her first ever acting role which is funny considering she has zero acting experience, but whatev.
Woods will guest-star in an upcoming episode of black-ish spinoff, grown-ish.
She will play a freshman student named Dee, who is described as a "sweet soul with a soft-spoken and sincere vulnerability."
"I've been waiting to share this with you guys but I am SO excited to guest star on this season of #grownish," Jordyn wrote on Insta.
"This was the first role I've ever booked and I was nervous at first but I got past that and had the best time. Take risks and stay consistent to your journey, you never know what the world has to offer."
Woods certainly has been on a lucky streak since the cheating scandal broke.
Not only did her Instagram follower count grow from 8 million to 9.9 but the model has reportedly been "flooded with calls from companies who want to get their brands seen with the star," The Blast reveals.
Woods also signed "several new deals" within the makeup and fashion industry, including "a new line for Woods' designer eyelashes."
Meanwhile the Kardashians somehow managed to include the cheating scandal as material in the current season of Keeping Up With The Kardashians, despite the whole thing going down after filming had wrapped on the current season.
Funny how that happened.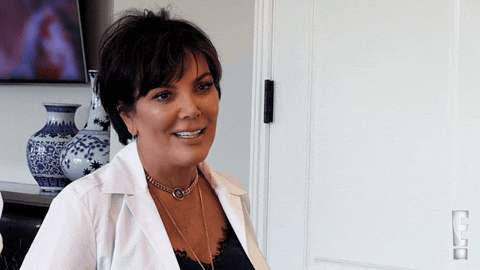 Image: Getty Images