The next phase in the Fast & Furious saga is speeding up with the highly anticipated spin-off film Hobbs & Shaw racing into cinemas this August.
To add to the excitement of the upcoming release, two massive names have reportedly joined the cast: wrestler John Cena and nineties (READ: eternal) hottie Keanu Reeves.
OG speed demon Vin Diesel teased Cena's addition to the franchise via an Instagram video which he addressed to Paul Walker, writing: "Thank you Pablo."
"I know this sounds crazy, but every blue moon I feel like Pablo up there sends me someone, another soldier for the fight for truth… and today someone came by the Toretto Gym that speaks to what Pablo would've brought me," he said before introducing a smiley John Cena.
There has been no confirmation as to what Cena's role in the franchise will be but let's hope they can find a vehicle big enough to fit the absolute unit of a man.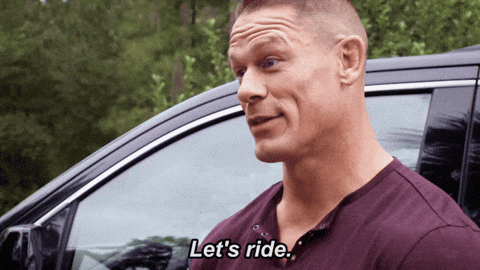 Meanwhile, there are multiple reports circling the internet that Reeves is also set to have a role in the film.
According to MovieWeb, sources say he will be playing a villain who may not be introduced until the end of the movie or they may even pull a Marvel move and bring him out for a post-credits scene to tease that he'll be a big part of a future movie.
Reeves' unknown character is said to be related to Idris Elba's villainous Brixton character.
If the rumours are true, the pair will join an already stacked cast including Dwayne Johnson, Jason Statham, Idris Elba, Vanessa Kirby, and Helen Mirren.
Have a squiz at the latest trailer below and catch the flick when it hits cinemas on August 1.
Image: AAP