Folks, I don't need to tell you that Younger is an exceptionally addictive show. There's some major reasons for this: the filthy big LIE that main character Liza (Sutton Foster) is telling most of the other characters. Hilary Duff's sometimes wack but usually adorable outfits. Oh, and Nico Tortorella.
The bloke who plays Josh on the show (which in Australia streams exclusively on Stan) is objectively quite easy on the eyes. But guys, he's more than just an incredibly pretty face (and great rig) – he's got brains, too. In fact, the 29-year-old just published his first book of poetry. POETRY. Who is he, (a non-problematic) James Franco?!
The book is called All of It Is You and the words are all about the human body. And one topic that stands erect above the rest is the poetry dedicated to Nico's penis.
Yep, the humble peen, the bepis, the wang. There's an ode to Nico's peanus in this very book.
But how does Nico's dick poetry compare to his performance in Younger? Let's do a hard analysis.
Ground-breaking content
Nico's penis poem is groundbreaking in that the opening lines teach us that the actor was circumcised at birth but wishes he wasn't:
cauterized at birth

circumcised,

an ancient covenant fulfilled

but still, i wish

you were uncut, natural, organic, hooded

protected
Whereas, his performance in Younger is a revelation in that we barely knew him before (unless you were a fan of his recurring role in The Following or spotted him in Scream 4.) And Nico really is a gift to us all.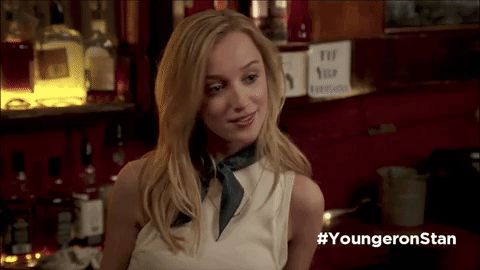 WINNER: Younger
Nudity
Thirsty viewers of Younger get to see a fair amount of Nico's tattooed bod in the series, but there's never an actual money shot (the show isn't rated R, after all). Meanwhile, the poem goes into highly graphic detail about his knob, including the line: if birthmarks are god's touch then i'm fully touched blessed be thy holy touch. Thank you for sharing, mate.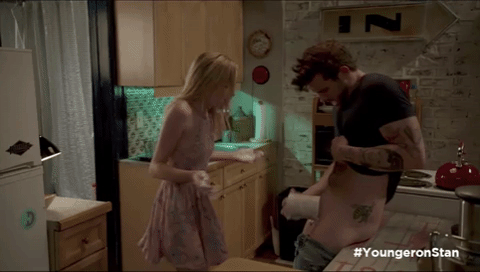 WINNER: Dick poem
Winning personality
In Younger, Nico's character Josh is, for the most part, a lovely and charming chap with an occasional dash of frustrating immaturity. He plays Josh really well – you 100% have met this exact person in real life, and the actor's dick poetry is similarly real. He describes his penis as: a well-versed cavern traveller (okay we get it, you've boned a lot of people) and admits it is "average in size". To summarise, his dick sounds just as relatable as his character in Younger, so we can't possibly part the two here.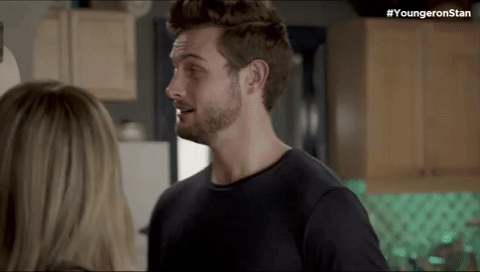 WINNER: A tie
Enjoyment
Some people like nothing more after a tough day at work than to go home, sit in their library in front of a roaring fire, pour themselves a snifter of brady and enjoy some poetry. That is wonderful – for them. I am not one of these people. When I finish work, I get home, take my pants off (hate those oppressive leg-prisons!), lie on the couch and watch telly. Specifically, I love to watch shows like Younger, which are funny, short in runtime and and feature many good-looking people and relatable storylines. So I'm being entirely subjective here when I say: no offence to Nico's penis or the poetry dedicated to it, but I much prefer his performance in Younger to his ~writing~.
But keep doing you, my dude.
WINNER: Younger
Though his TV role won out here in my admittedly not-very-deep investigation, y'all might have an entirely different opinion. Check out more of Nico's poetry via Vulture, and catch up on Seasons 1-4 of Younger on Stan right HERE before Season 5 kicks off on June 5.
Image: All Of It Is You / Stan