Attention old school sitcom fans: Ever ~dreamed~ of a Friends and Will & Grace crossover? No? Well too bad 'coz you're getting one anyway… sorta.
The IRL Ross Gellar, David Schwimmer is reportedly returning to the NBC to star in the upcoming second season of the Will & Grace revival.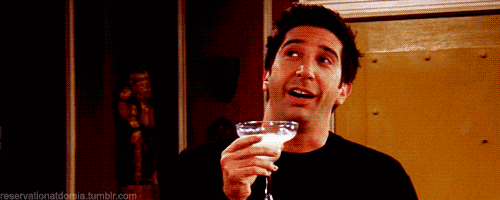 Deadline reports that the 51-year-old actor will play Grace's (Debra Messing) new love interest in what is rumoured to be a five-episode arc.
It's unclear as to how he'll be weaved into the storyline or what his character will be like as the script is currently unwritten but I bet we're in for a damn treat.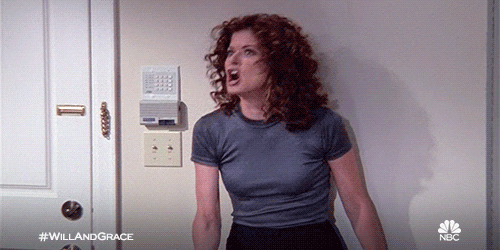 Messing, who plays Grace, 'grammed her excitement about Schwimmer's casting, writing:
"Grace is getting a ❤️ INTEREST!!!!!! Yes that's right! David Schwimmer is coming to play in my sandbox and I. AM. PSYCHED!!!!! ????????????????"
Schwimmer stepped away from the world of comedy and sitcoms after Friends ended its 10 season run in 2004. He was nominated for an Emmy for his portrayal of Robert Kardashian on The People vs. O.J. Simpson: American Crime Story, his second Emmy nomination following one for Friends.
Teasing the 10th overall season of Will & Grace, co-creator Max Mutchnick told Deadline:
"We're trying to open up the series this year. Last year was about coming back and seeing how the audience was going to respond, and they embraced the show, and that was thrilling. Now, we need to move forward."
WATCH NOW ON
Better Call Saul
Will & Grace's new season will stream exclusively on Stan on October 5, the same day as the U.S.
In the meantime, catch the entire series of both Will & Grace and Friends on Stan.