To sign up for our daily newsletter filled with the latest news, goss and other stuff you should care about, head HERE. For a running feed of all our stories, follow us on Twitter HERE. Or, bookmark the PEDESTRIAN.TV homepage to visit whenever you need a news fix.
Your imaginary BFF Chrissy Teigen is getting her own Judge Judy-style reality show called Chrissy's Court.
Mobile-video subscription start-up venture Quibi is spinning the series that will see the beloved model preside over small-claims cases.
Just like Judge Judy, the plaintiffs, defendants, and disputes are real and Teigen's rulings will be final.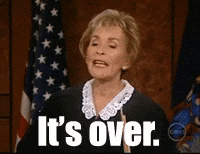 The show will also feature Teigen's mother, Vilailuck "Pepper Thai" Teigen (what a boss name), as the bailiff to maintain order in the court.
It will run for 10 episodes, each under 10 minutes as per Quibi's "quick bites" format.
"When Cellino & Barnes broke up, I was devastated," Teigen admitted in a statement, referring to the personal-injury law firm known for its TV jingles. "I knew I had to take matters into my own hands. Here's one jury duty you won't want to miss."
The news comes just after it was announced that Teigen had teamed up with Hulu and David Chang of Ugly Delicious fame to develop a slew of new cooking shows, which has been described as a "multi-year" partnership.
Their new venture is part of the platform's new "Hulu Kitchen" initiative, and Chrissy will also be involved in producing the shows and selecting what will feature on the service.
The first cab off the rank will be a series called Family Style, which is a cooking talk show hosted by both of the chefs.
Talking to The Hollywood Reporter, David said, "I'm hoping we can keep integrating new perspectives into the conversation, telling compelling stories about our culture, and trying to change people's ideas of what food television can and should do." 
Teigen ~teased~ the exciting announcement back in January when she shared a work trip snap from Marrakech, Morocco alongside Chang.
Chrissy is FINALLY getting the recognition and platform that she deserves.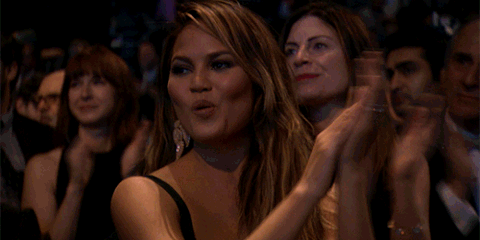 Image: Getty Images