If the recent slew of spin-offs, revivals and reboots tell us anything, it's that our generation goes wild for a bit of nostalgia.
But rather than put yourself through shitty rip-offs of your faves, how about not damaging the memory of the flicks and shows that raised us and instead revisit them via Stan?
Give yourself a sweet dose of nostalgia by re-watching the beloved movies you once viewed on repeat back in the day.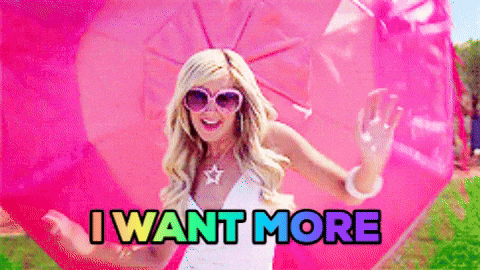 Before Demi Lovato was the pop powerhouse that she is today and the Jonas Brothers had removed their purity rings, they starred together in the most wholesome of flicks: Camp Rock.
Lovato plays Mitchie, an aspiring singer who attends a music camp for talented teens, only as catering staff, not a musician.
When teen idol Shane Gray (played by Joe Jonas… yes, he essentially plays himself) overhears Mitchie singing but doesn't see her face, he makes it his mission to track her down and combine their epic vocals.
Spoiler alert: He eventually does, leading to the epic inspo bop that became Demi's first ever single and launched her musical career IRL, 'This Is Me'.
Twins, separated at birth, ultimately find each other and unlock their magical powers and their divine sisterhood that they've been missing their whole lives.
WHAT a premise. A corny premise, true, but an absolutely ~magical~ one that once filled our lives with so much joy.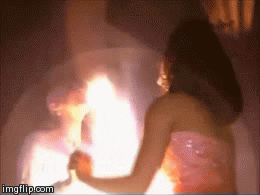 The witch flick starred the Mowry twins (Disney's version of the Olsen twins), Tia and Tamera who brought a mystical-level of sass and panache to their roles.
The movie was so well received, in fact, that it spawned a sequel, Twitches Too where we're given a taste of life beyond the first film after the gals combined their amulets and unlocked the power within.
Watching Twitches as a kid reminded us that our siblings can also be our mates but it also made us desperately hope that we had a long-lost sister out there with a magical necklace and we'd one day meet them and unlock our power. It's not too late to find her, right?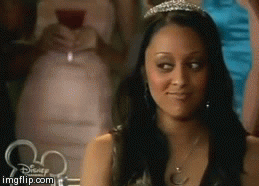 Younger star Hilary Duff wasn't just the Disney teen dream 'coz of Lizzie McGuire. She also totally dominated the channel with other sick flicks like Cadet Kelly.
In this noughties classic, Duff plays Kelly, a free-spirited gal who moves to a secluded area with only one school: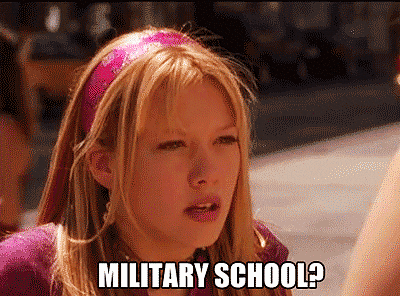 The wild child turned cadet is put through her paces by the officers above her, including Cadet Captain Jennifer Stone (played by the voice of Kim Possible, Christy Carlson Romano).
Fun fact: The cast had to undergo legit boot camp-style training for the role. They were often tested with rehearsals of complicated rifle and close order drill routines.
Much like Hilary Duff, Disney signed your former teen queen Raven-Symoné up to anchor a coupla flicks, including girl power hit The Cheetah Girls.
The film franchise follows four besties Galleria (Symoné), Chanel (Adrienne Bailon), Aqua (Kiely Williams) and Dorinda (Sabrina Bryan) who form a girl band and try to make it big in the music biz.
Upon its initial release, it scored several award nominations and became an absolute juggernaut for Disney, spawning soundtracks, video games and two follow-up films.
Whack this one on as a reminder of a time when bubblegum pop and leopard print was all the rage.
heck, this look still slays in 2019
Oh mate, this one requires no sell whatsoever but it sure as shit deserves some praise.
Yes, High School Musical launched several legends like your forever crush Zac Efron and earthbound goddess Vanessa Hudgens.
Yes, it featured three epic storylines including breaking the status quo, summer camp vibes and a tear-jerker of a prom and graduation.
But nothing, we repeat, NOTHING will ever beat the ultimate, 11/10 soundtracks that the film produced, not to mention the sick dance routines that we spent hours rehearsing with our mates.
We will ~always~ be all in this together.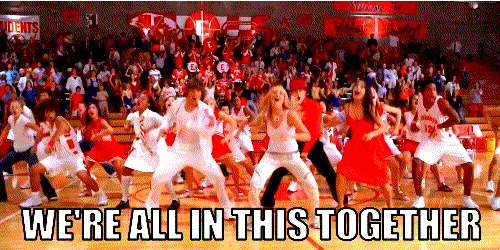 Who could forget Selena Gomez's Disney days where she played troubled and rebellious wizard, Alex Russo?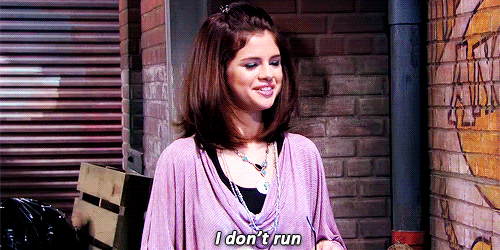 samesies sis
Back in 2009, a movie was released based on the series which saw the loveable Russo fam go on vacay to the Caribbean.
The movie was a smash hit and scored 11.4 million viewers on its premiere night, becoming Disney Channel's second-most-viewed film premiere after High School Musical 2.
It also took out several awards including an Emmy for Outstanding Children's Program so basically you don't need to feel bad about kicking back on lazy arvo to watch this fabulous, award-winning throwback.