The embers of the fire at Soli Bula are barely snuffed out, and the return to the island is already locked in. Don't put down your torches and flint just yet, because 'Australian Survivor: All Stars' is happening, and it'll be hitting screens from the top half of 2020.
Not yet allowing Jonathan LaPaglia to return to his cave on the island of Savusavu (where I assume he lives, practices his one-liners, and works out a bunch), the Survivor buffs will be back in action in the new year.
We've watched on as over 100 contestants have battled it out against each other and the elements, and the next season is all about bringing back some of the fan favourites (and probably not-so-favourites) to give it another shot at becoming sole survivor.
Ready for #SurvivorAU All Stars? ????

Early 2020. pic.twitter.com/I9DIVwyu7C

— Australian Survivor (@Survivor_AU) September 17, 2019
If there's sneaky peeks in the teaser above from JLP and the gang, would that mean that this is potentially Season 4's Locky Gilbert?
Who do we even want to see headed back out to the island for 'Australia Survivor: All Stars'? I mean surely Luke Toki will go again, because third time's a charm, right?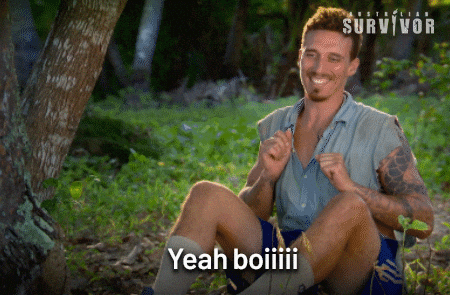 I'd bloody love to see faux-yoga sneak Henry Nicholson bring that red-headed top-knot back into the game for All Stars, and the big man himself Ross Clarke-Jones returning on a new and improved ankle after he was medically evacuated. Daisy Richardson 100% deserves another crack too, thanks.
Give me s4's runner-up Tara Pitt, and either half of season three's power couple Lee Carseldine and Ele Rowland just so I can see how they play as a solo contender. Give me Sam Webb, what's he up to these days. Give me Tarzan, Mark Herlaar. Give me Benji Wilson sdo he can actually get and play an idol properly.Hell, give me the magician Matt Tarant.
Also, if you're thinking about bringing in an all-star from the US Survivor, can we switch out Russell Hantz for actual legend, Boston Rob Mariano? OOH or Rick Devens. GIVE ME DEVENS.
Bring back both Harry Hills and David Genat so I can watch them try and out-snake each other, they're both all stars of the game in my eyes. Bring back Fenella McGowan purely for her incredible social game. And Flick Egginton for her big moves. Bring Barry Lea and his sole strategy of 'pulling names from a hat' back into the mix.
And of course, it goes without saying that the mullet himself, John Eastoe must return for 'Australian Survivor: All Stars'. He's gotta go and pick up those Speedos he left behind somehow.
We'll keep you updated when more information about 'Australian Survivor: All Stars' lands with us, but until then have fun pouring through all the Aus Survivor contestants of seasons past and trying to curate the Perfect Season.
Until then, here's me waiting every day for the nest US season to begin later this month: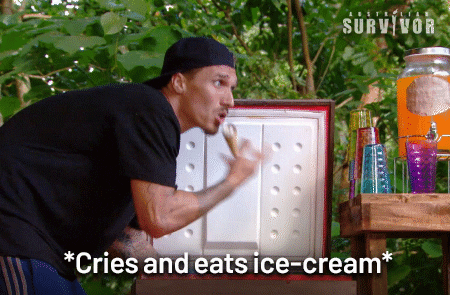 Image: Australian Survivor / Channel 10