Just when you'd given up on love for good, Zayn Malik and Gigi Hadid have gone and proved that it's still sorta, kinda, maybe still a thing.
It's been a month since the pair were spotted smooching in NYC following their dramatic AF breakup and it appears that their relationship has blossomed since then. One might even say that it's ~*evolved*~.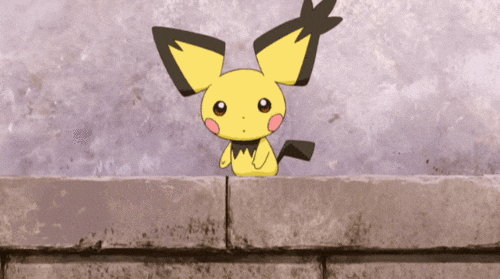 After Hadid's little romp on the red carpet at the Ocean's Eight premiere, she took to her Instagram Story to reveal that she was spending time with her (ex?) bae and that the pair were bonding over Pokémon.
She posted a V. ~intimate~ snap that showed Zayn kissing her on the cheek midway through a Pokémon game. The model packed the image with various creature GIFs, writing:
"After party like making it rain Pokémon cards."
Credit: Instagram
While neither the model or the muso have confirmed whether or not they're back on, their decision to go Insta official so soon after calling it quits tells us that they're probably rethinking the whole breakup thing and may we add: AMEN!